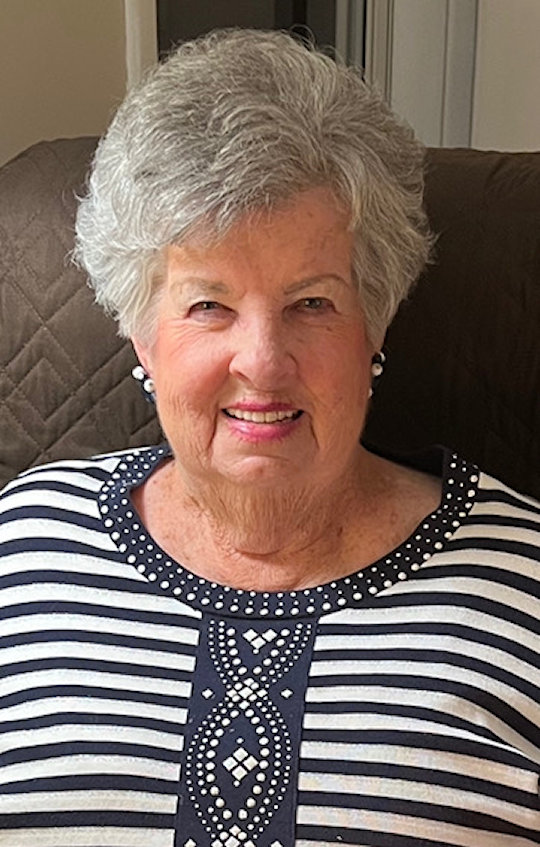 Doris Ann Collins Rice
Saturday, May 27, at 2:00 P.M.
Doris Ann Collins Rice, age 79, of Somerset, KY passed peacefully on May 16, 2023 at UK Medical Center, following an automobile accident on May 5, 2023.
Doris was preceded in death by her grandparents Victor and Lucy Nelson; parents, Ralph Collins and Edith Nelson Price; sister and brother-in-law Barbara (Walter) Horner, and brother Ralph Collins, Jr.
She will be greatly missed by her husband of 62 years, Lennis Rice; children Teresa (Phil) Gardner, Melinda (Larry) Brinson, Dennis (Lisa) Rice; grandchildren Logan, Lauren, Suzanne, Ashlynn, Joel, Brittney, Jacob (Antionette), Blake, and a great grandchild Adriana; siblings Linda Sue (Joe) Schepens and Robert (Cathy) Price, Jr.
After attending Somerset High School, she married and devoted herself as a military wife and mother. The family moved back to Somerset following her husband's career in the U.S. Navy. Doris later became best known for her work at K-Mart from its opening in 1979 until she retired as a Service Desk Supervisor in 1997.
As a mother and grandmother, she demonstrated the importance of faith, family, and friendships. She modeled a strong work ethic and stressed the importance of education and a pursuit of excellence throughout life.
Doris lived her life to be the hands and feet of Jesus throughout her community. She will be forever loved and remembered for her compassionate support given to the less fortunate, elderly, sick, or forgotten. She was a member of Immanuel Baptist Church.
Visitation will be Saturday, May 27, from 12:00-2:00 p.m., at Southern Oaks Funeral Home. A service to celebrate her life will begin at 2:00 p.m. with Bro. Charles Lucas and Pastor Ron Shepherd officiating. Burial will be in the Whitis Cemetery