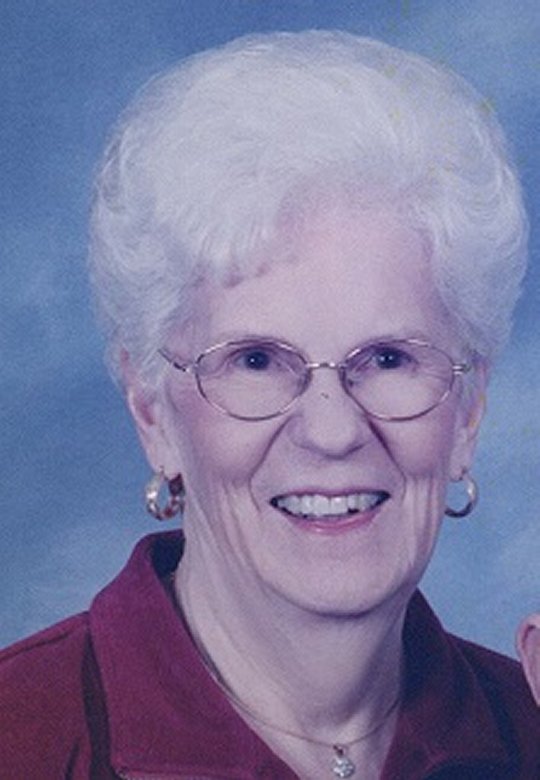 Doris Jeanette Jones
Friday, November 3, 2017 – 4:00 P.M.
Doris Jeanette Jones, age 86, of Somerset, passed from this life on Sunday, October 29, 2017 at Somerwoods Nursing and Rehabilitation Center in Somerset.
She was born on September 13, 1931 in the Spann Hill Community of Wayne County, Kentucky.
She was the daughter of James Elmer Brammer and Bertha Ramsey Brammer.
Doris was employed in the dry cleaning business for several years. She enjoyed crossword puzzles, reading the Bible, cooking and visiting with her family and friends. She was of the Southern Baptist faith and a long-time member of Beacon Hill Baptist Church. She will be greatly missed by those who knew and loved her.
Besides her parents she was preceded in death by two brothers; Boyce and Troy Brammer.
She leaves behind to cherish her memories her husband of 67 years; Willard Jones and two sons; Alan Reid (Shirley) Jones of Marquette Heights, Illinois and David Lynn (Sue) Jones of Normal, Illinois, one daughter; Carolyn Jean Schimpler of Urbana, Illinois, a sister; Melba (Herb) Heller of Indianapolis, Indiana, a granddaughter; Angela Lynn (Gary) Jackson of Kankakee, Illinois, close friends; Polly Gibson, Will and Ginny Dysinger as well as a host of other relatives and friends.
Visitation will be from 2:00 p.m. until 4:00 p.m. on Friday, November 3, 2017 in the Chapel of Southern Oaks Funeral Home with the Funeral Service at 4:00 p.m. in the Funeral Home Chapel with Brother Ken Nielson officiating.
Southern Oaks Funeral Home is entrusted with the arrangements for Mrs. Doris Jeanette Jones