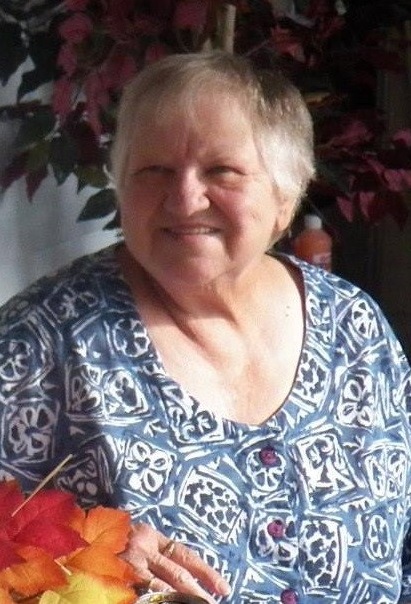 Edith M. Hawk
Saturday, February 19, 2022 at 2:00 P.M.
Edith M. Hawk, (Sue Prather) age 74 of Somerset, Kentucky, passed from this life on Tuesday, February 15, 2022 at Rockcastle Regional Hospital.
She was born on March 10, 1947 in Somerset, daughter of the late Charles and Zora Eaton Prather.
She retired from Palm Beach where she worked as a seamstress. She enjoyed browsing Facebook, getting on her computer and communicating with her family and friends and shopping. Most of all she cherished her family. She loved her family unconditionally and had a big heart helping everybody. She will be greatly missed.
She was preceded in death by her parents; her lifelong partner George Bullock; brothers, Billie Prather, Earl Prather and James W. Prather; and sisters, Betty Parrish, Peggy "Peg" Slavey, Linda Kaye Grundy and Marie Ping, and a special niece, Judy Hackworth.
She is survived by her son, Hawk Prather of Bronston; brother, Henry "Uncle Bob" Prather; her grandson, Dustin (Erica) Turner; and a niece, Jeanie Watkins. She is also survived by several nieces and nephews and her Facebook BFF Teresa Willis Johnson.
Visitation will begin at 12:00 noon on Saturday, February 19, 2022 in the Chapel of Southern Oaks Funeral Home with funeral services to be held at 2:00 p.m. at the funeral home with Bro. Henry Prather officiating. Burial will follow in Southern Oaks Cemetery.
Southern Oaks Funeral Home is entrusted with the arrangements for Edith Hawk.