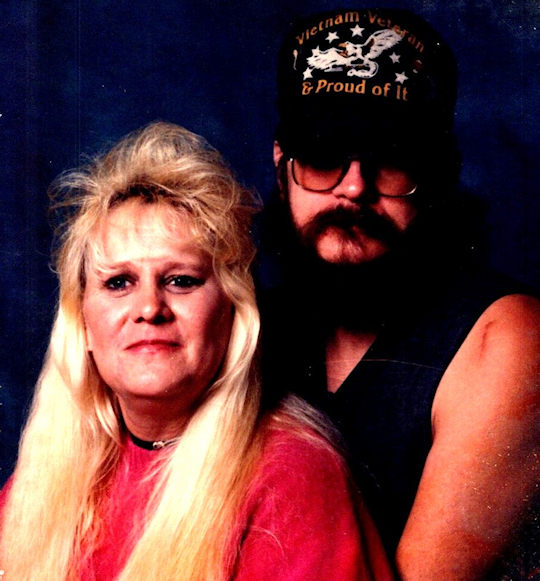 Edna June Marie Roberts
Friday, June 2, 2023 at 1:00 P.M.
Edna June Marie Roberts, age 78, of Whitley City, Kentucky, passed from this life on Friday, May 26, 2023 at Baptist Corbin Health.
Edna was born on November 5, 1944 in Cincinnati, Ohio.
She enjoyed going to bingo, flea marketing and going out to eat, especially at Red Lobster and King Buffet.
Edna was preceded in death by her parents, Frederick and Stella Jones Wagner, sister, Pam Jones and great granddaughter, GraceLynn Spradlin.
She leaves behind to cherish her memory, her husband of 50 years, Lee Roberts, son, Jimmy Sipple of OH; daughters, Brenda (Stanley) Brown of Whitley City, Ky; Chasity (Billy) Head of Parkers Lake, Ky; Tina (Charles) Hurd of Parkers Lake, Ky; brothers, Dick Jones, Fred Wagner and Mike Wagner all of Hamilton, OH; sisters, Sharon (Jerry) Carr of Hamilton, OH; grandchildren, Jessica (AJ) Miller, Chuckie (Keshia) Hurd, Anna (DJ) Spradlin, Matt (Deanna) Hurd, Dustin (Sierra) Brown, Samantha (Josh) Roberts, James (Devlynn) Rollins, Austin Hurd, Dalton (Whitney) Cassada, Devon (Holly) Cassada, Dylan Hurd, Patience (Matt) Brown, Bryson Hurd, Melissa Goodin, Kimberly Hollon and 29 great grandchildren.
Visitation will be held on Thursday, June 1, 2023 at 6 P.m. at Sawyer Baptist Church. Funeral service will be held on Friday, June 2, 2023 at 1 P.m. at the church with Bro. Dan Ridener officiating. Burial will follow in Roberts Family Cemetery.
Southern Oaks Funeral Home is entrusted with the arrangements for Edna June Marie Roberts.