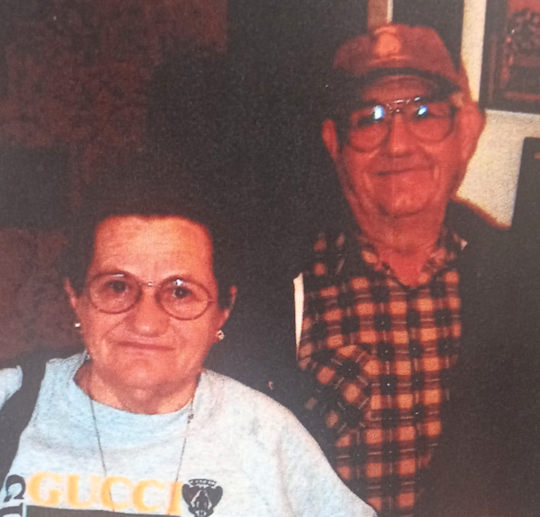 Eleanor Patiench Bray
Friday, September 23, 2022 at 1 P.M
Eleanor Patiench Bray, age 82, of Burnside, Kentucky passed from this life Sunday, September 18, 2022 at her home.
Eleanor was born April 1, 1940 to Melton W. Schlemmer and Francis Stevens in Somerset, Kentucky.
She was of the Baptist faith and she was hardworking, homemaker who loved her family, animals and enjoyed collecting various items.
Eleanor was preceded in death by her parents and her husband, Bro. William Jeral Bray.
She leaves behind to cherish her memory, her brother, Raymond (Dean) Brown of Indiana; sisters, Maze (Jack) Rhodus of Shopville, Ky; Nettie Ruth Cooper of Nancy, Ky; nieces, Mindy (Jerry) Miller and Jennifer Cook (Edward McQueary) of Burnside, Ky; nephew, Doug (Jennifer) Bray of Strunk, Ky; great-nieces, Stephanie (Brian) Sullivan of Antioch, Ky and Tierra Cook of Burnside, Ky; along with great-nephew, Joshua Cook of Burnside, Ky and several other nieces, nephews, friends and family.
Graveside service will be held on Friday, September 23, 2022 at 1 P.M. at West Somerset Cemetery with Bro. Raymond Ridener officiating.
In lieu of flowers, donations can be made to the Humane Society. Southern Oaks Funeral Home is entrusted with the arrangements for Eleanor Patiench Bray.