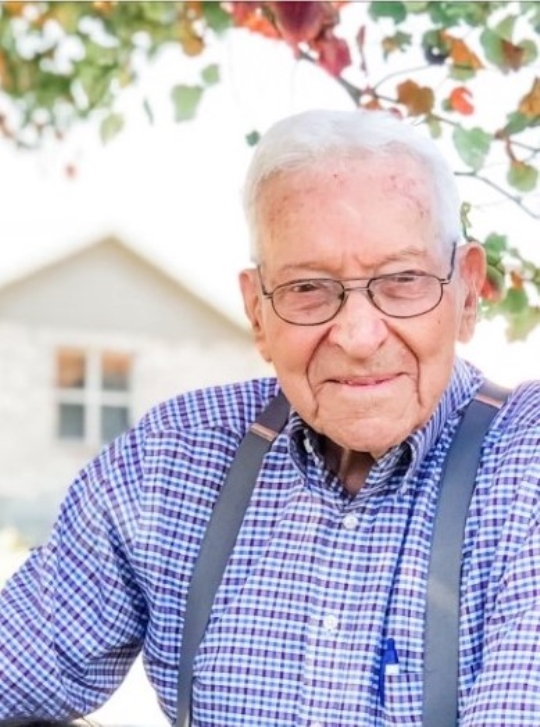 Elihue "Bud" Clark
Private family funeral service will be held
Mr. Elihue "Bud" Clark age 90, of Nancy, Kentucky passed from this life Monday, January 4, 2021 at the Rockcastle Regional Hospital.
Bud was born April 27, 1930 to the late General George Clark and Vesta Simpson Clark in Pucket Creek, Kentucky.
He was a member of Saline Baptist Church and worked for G.M. for 36 years, was a General Supervisor for 22 years. Bud was the son of a Baptist Minister, he got saved October 6, 1993 and was baptized October 16, 1993 at Saline Baptist Church.
Bud was preceded in death by his parents, General and Vesta Clark, his wife, Carol Fowler Clark, 11 brothers, 2 sisters and an infant daughter.
He leaves behind to cherish his memory, sons, Jim Most (Luanne) of Davison, MI, Craig Most (Debi) of Lupton, MI, daughters, Cathy Rasmussen (Jim) of Davison, MI, Carol Jo Riegle of (Dan) of Lapeer, MI, Janice Sue Brinker (Robert) of Davison, MI, son, Elihue Clark Jr., 21 grandchildren and 20 great-grandchildren. He will be greatly missed by all that knew and loved him.
Visitation will be held Friday, January 8, 2021 from 6-8 P.M. at Saline Baptist Church. Private family funeral service will be held with a burial to follow in Southern Oaks Funeral Home with Bro. Noah Broughton officiating.
In lieu of flowers, donation can be made to Saline Baptist Church 2685 Ky-80 Somerset, Ky 42503.
Southern Oaks Funeral Home is honored to be entrusted with the arrangements for Mr. Elihue "Bud" Clark.