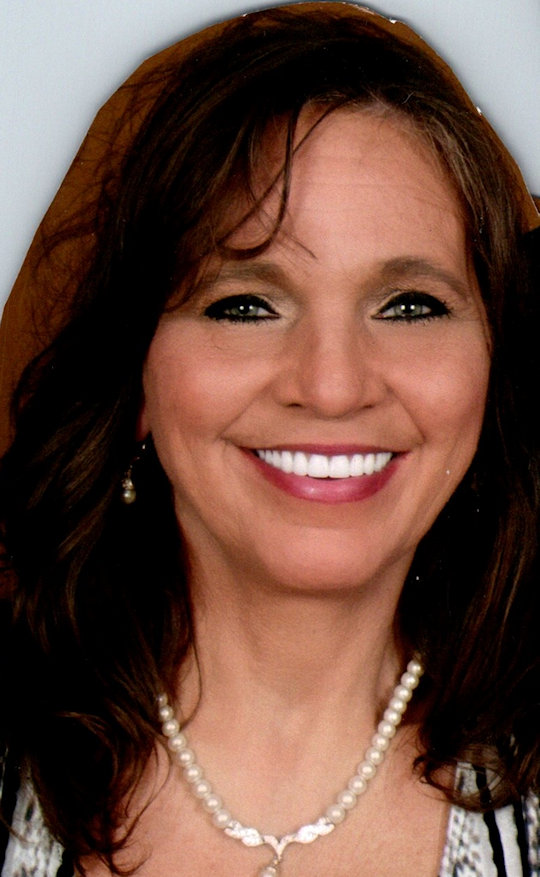 Elisa Gail Spalding Weddle
Wednesday, January 19, 2022 at 2:00 P.M.
This is the last scripture spoken to her:
 If you declare with your mouth, "Jesus is Lord," and believe in your heart that God raised him from the dead, you will be saved.  For it is with your heart that you believe and are justified, and it is with your mouth that you profess your faith and are saved.
Romans 10:9-10
Elisa Gail Spalding Weddle, 59, passed January 13, 2022 and ran into her Father's arms. She was born May 4, 1962 to Kermit and Martha Spalding.
Elisa was a vibrant, loving woman. She cherished her family and made the most of times spent together. She was quick to forgive, and slow to anger. Elisa had spunk, and loved to laugh and have fun, and she loved making her grandchildren laugh by acting silly with them. Her grandchildren were an answer to her prayers. She was one of the strongest women we have had the privilege of knowing. She loved her Lord with all her heart. If you stopped and paid attention, you would see worship flowing out of her not only in church, but in the way she laughed, how she hugged her family, and how she loved and lived.
Elisa was a nurse at Taylor County Regional Hospital for over 20 years. Her heart was evident in how she cared for her patients and patients' families. The same traits above, she carried into her work, which she loved dearly. She attended of Science Hill Nazarene Church and enjoyed singing with the Science Hill Nazarene Praise Team. She enjoyed crafts, music and caring for people.
Elisa is preceded in death by her father, Vincent Kermit Spalding, her mother, Martha Nell Lucas Elder, her brother, Danny Spalding, and her grandson, Weston Ashe Marlowe. She leaves behind her devoted husband, Spencer Weddle, her daughters, Brandi Nicole Peterman (Chris) and Brooklyn Noel Foster (Brandon), stepsons Jordan Weddle and Ryan Weddle (Hayley), grandchildren Raegan, Preston, Luke, and Bentley, as well as a bonus grandchildren Brooklyn, Sophia, Connor, and her brothers, Steve Spalding (Shelia) and Michael Shively (Katie).
Elisa will be dearly missed, always remembered, and forever loved.
"His master replied, 'Well done, good and faithful servant! You have been faithful with a few things; I will put you in charge of many things. Come and share your master's happiness!'"
Matthew 25:23
Visitation will be held on Tuesday, January 18, 2022 from 5 to 8 P.M. in the Chapel of the Southern Oaks Funeral Home. Funeral service will be held on Wednesday, January 19, 2022 at 2 P.M. at the funeral home with Pastor Curtis Sellers. Burial will follow in Southern Oaks Cemetery. Southern Oaks Funeral Home is entrusted with the arrangements for Elisa Gail Spalding Weddle.