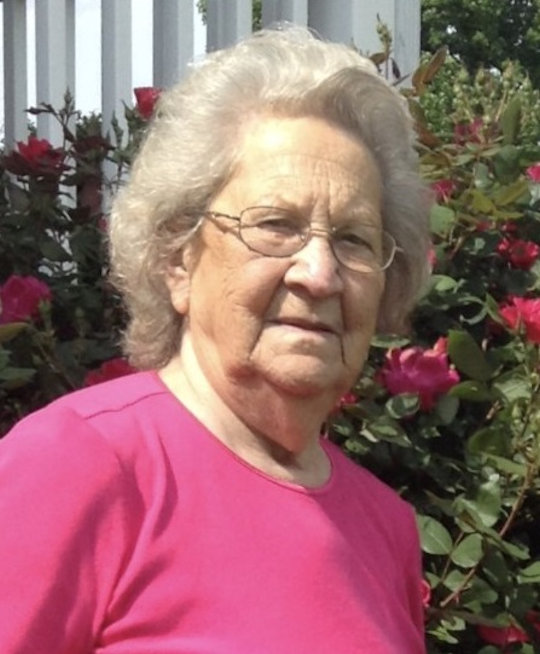 Emma Jean Sexton Thomas
Friday, February 15, 2019 – 3:00 P.M.
Emma Jean Sexton Thomas, age 88, of Bronston, Kentucky, passed from this life on Tuesday, February 12, 2019 at Somerwoods Nursing and Rehabilitation Center.
She was born on March 27, 1930 in Monticello, daughter of the late William and Zona Lee Barrier Sexton.
Emma enjoyed gardening, traveling, sewing, quilting, knitting and family gatherings. She was a retired seamstress and a member of Bronston First Baptist Church.
She was preceded in death by her parents; her husband, Phillip Harold Thomas; son, Jerry Lynn Thomas; brothers, Leonard Sexton and Glen Sexton; and sisters, Doris Arthur, Irene Koontz and Rosalee Slagle.
She is survived by three sons, Danny Thomas (and Dianna) of Lake Charles, Louisiana, Johnny Thomas of Atlanta, Georgia and Phillip Douglas Thomas of Bronston; one daughter, Brenda McConnell of Naples, Florida; two sisters, Ruth Thompson of Bronston and Betty Holman of Brandenburg; six grandchildren, Shawn McConnell, Mindy Schoonover, Shane McConnell, Shanda Thomas, Nichole Stapleton and Stacey Woodward; and seven great-grandchildren, Cody Schoonover, Corey Schoonover, Alexis Mooney, Ryleigh Hudson, Kacia Luna, Chico Luna and Addison McConnell.
Visitation will begin at 2:00 p.m. on Friday, February 15, 2019 in the Chapel of Southern Oaks Funeral Home with funeral service to be held at 3:00 p.m. at the funeral home with Pastor Tony Hall officiating. Burial will be in New Bronston Cemetery.
In lieu of flowers the family requests that contributions be made to Somerwoods Nursing and Rehabilitation Center General Fund, 555 Bourne Ave., Somerset, KY 42501.
Southern Oaks Funeral Home is entrusted with the arrangements for Emma Jean Sexton Thomas.