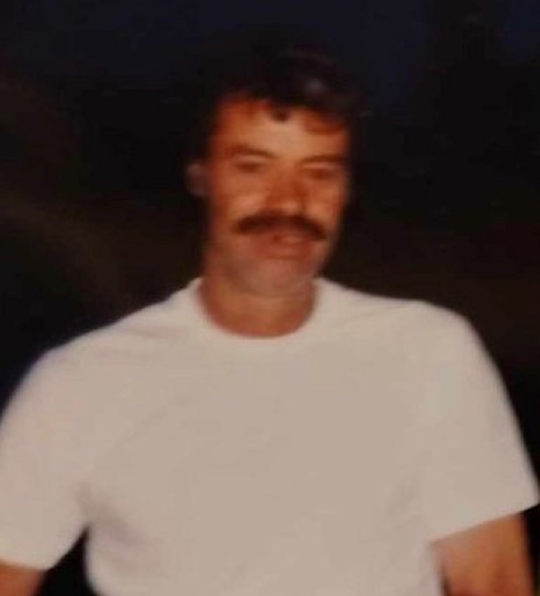 Ernest Glenn Smith
Friday, July 28th, 2023 at 2:00 P.M.
Ernest Glenn Smith, age 67, of Somerset, Kentucky, born on 2/6/1956; passed from this Earth on 7/26/2023, at the Jean Waddle Care Center – Hospice of Lake Cumberland where he was lovingly cared for by the wonderful nurses and by Chaplain Tim. Ernie came into life fighting, weighing in at just over 3 lbs. He fought until the end finally succumbing to cancer.
Ernie's Parents were Jesse Smith, Sr., and Emmie Ridner Smith. Ernie was of the Baptist faith and loved spending time with his nieces and nephews, tinkering on cars and reading Louis L'Amour westerns.
He leaves behind to mourn his passing: brother Jesse Smith, Jr. of Somerset, Ky.; sisters Margie (Kirby) Helton of DeLand, Fl.; Lillie Williamson of Mt. Enterprise, Texas; Mary (Eugene) Bray of Mt. Victory, Ky and Linda (Danny) Robertson of
Gainesville, Ga.
He was preceded in death by both his parents; brothers Roy Lee Taylor, Herbert Taylor, Charles Taylor and Elvis Smith; sisters Ruth Smith, Gathaleen Smith; sister in law Judy Smith; brother in law Ronnie Williamson; nieces Jessica Danielle Robertson and Jessica Burdine.
Ernie was an adventurous soul and would leave Somerset for destinations unknown either driving a car held together with wire and duct tape or sometimes just hitchhiking! He was a live and let live person unless you offended one of his family members!!
Ernie's sisters would like to acknowledge that their brother Jesse Smith, Jr. went above and beyond what anyone would expect of a brother to make sure Ernie was cared for and visited daily. They would also like to thank brother in law, Eugene Bray for his compassion and friendship. (Ernie loved Eugene like a brother).
We rejoice in the fact that Ernie told family members that he was ready to go and that God was ready for him. Ernie's family will miss him forever but especially his little great nieces, Kayleigh, Emilee and Mila who loved to visit him with their Papaw Jesse Smith, Jr.
Visitation will be held on Friday, July 28th, 2023 from 12 to 2 P.M. in the Chapel of the Southern Oaks Funeral Home with a funeral service to begin at 2 P.M. with Bro. Raymond Ridener officiating. Burial will follow in Mt. Victory Cemetery.
In lieu of flowers, donations can be made to the Ernest Glenn Smith Memorial Fund. Southern Oaks Funeral Home is entrusted with the arrangements for Ernest Glenn Smith.