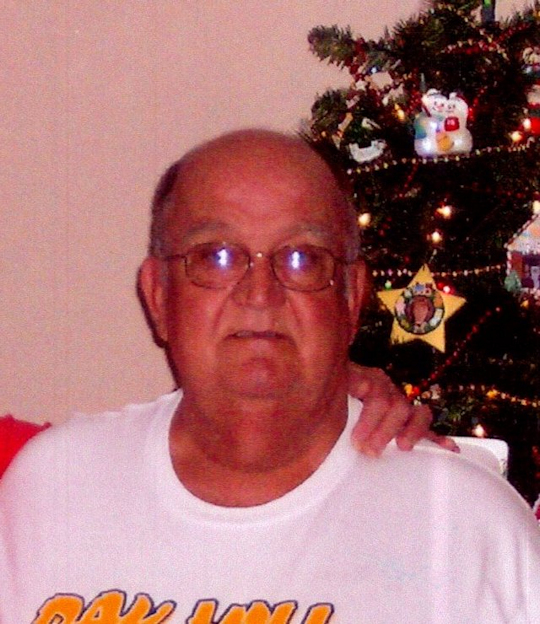 Ervin G. Phillips
Tuesday, July 2nd – 1:00 P.M.
Ervin G. Phillips age 73 of Somerset, Kentucky passed from this life  June 28, 2019 at the Lake Cumberland Jean Waddle Care Center.
He was born August 19, 1945 to Esker and Ethel Phillips in Wayne County, Kentucky.
Ervin was a member of Love Divine Baptist Church. He was a retired truck driver. He loved to sing and listen to Bluegrass and gospel music. He loved reading his bible, and spending time with his family. He also loved his dog, Little Bit.
He is preceded in death by his parents, Esker and Ethel Phillips; a son, Roger Phillips; brothers Gilbert Phillips, Gilard Phillips, and Junior Phillips; sisters Yvonne Davis, Rosie Phillips, and Ethel Phillips; and a grandson, Jason Glenn Phelps
Ervin is survived by his wife of 56 years, Paulette Phillips whom he married on June 8, 1963. Also surviving him is his son Dwight (Sheila Gail) Phillips of Somerset; daughter Kimberly (Darrell) Davenport of Somerset; his brother Luther Delmer Phillips of Attica, Indiana; his sister Flonnie New of Wayne County, Kentucky; his grandchildren Stephanie (Scott) Dye of Somerset, Stacie (Dominic) Baker of Science Hill, Joshua Phillips of Somerset, Megan (Onno) Geise of Florence, KY, and Jeffrey Kyle Phelps of Hamilton, OH; 9 great grandchildren Rylee Dye, Madison Dye, Mason Dye, Shelby Baker, Timothy Baker, Bailee Baker, Scarlett Phelps, Oktober Star Phelps, and Kori Jo Phelps.
The funeral service will be held in the chapel of Southern Oaks on Tuesday, July 2nd at 1 PM. Bro. Vestel Jones and Bro. Rick Lawson will be officiating. The pallbearers will be Raymond Phillips, Ray Phillips, Ronnie Phillips, Boyce Gene New, Dominic Baker, Scott Dye, Jeffrey Phelps, Jason Childers, Matthew Childers, Timothy Phillips, and Raymond Rogers. Visitation will be Monday July 1, 2019 from 6-9 PM. Ervin will be laid to rest in the Pleasant View Cemetery.
Southern Oaks Funeral Home is entrusted with the arrangements for Ervin G. Phillips.