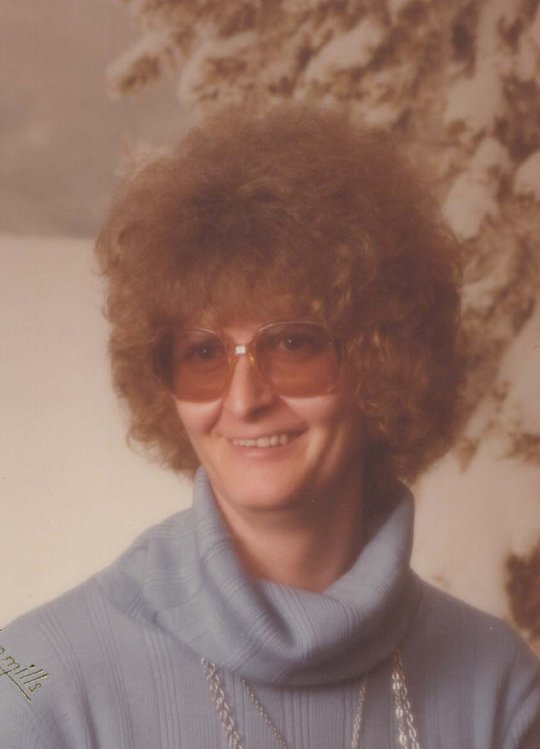 Eula Mae Cantrell
Saturday, October 14, 2017 – 2:00 P.M.
Eula Mae Cantrell, age 71, of Somerset, widow of the James Q. Cantrell passed from this life on Tuesday, October 10, 2017 at her residence surrounded by her loving family.
She was born on November 20, 1945 in Grundy, Virginia, daughter of the late Ellis M. Stiltner and Bessie Compton Stiltner. Eula was a homemaker after serving over 30 plus years as a Laboratory Technician with the Frito Lay Company. She was of the Baptist faith and a member of the Slate Branch Baptist Church and enjoyed reading, watching her special shows on television, sitting on the front porch and perhaps most of all eating "sweets". She was a loving and kind person who will be missed by those who knew and loved her.
Besides her parents she is preceded in death by her husband; James Q. Cantrell, two brothers; Sidney Stiltner and Kermit Stiltner and a sister; Trula Compton
She leaves behind to cherish her precious memories her son; James E. Cantrell of Somerset, a sister; Nadine Lester of Pike County, Kentucky, sisters in law; Nadene (Marten) Mireles of Grand Rapids, Michigan, Shirley Dotson of Phelps, Kentucky and Linda (Roger) Kinder of Lewisburg, Tennessee Brothers in law; Cliff (Jeanette) Cantrell, Eddie (Linda) Cantrell all of Somerset and Bill Cantrell of Napoleon, Ohio, a special nieces; Theresa (Dana) Mayrand, Melissa (Stacy) Lee all of Somerset and Angela (Wayne) Bell of Livonia, Michigan, a special nephew; Duane (Teresa) Lester of Stanville, Kentucky and a very special friend of the family; Roger Porter of Shelbyville, Tennessee. As well as a host of other relatives and friends.
Visitation will be on Friday, October 13, 2017 from 6:00 p.m. until 9:00 p.m. in the chapel of Southern Oaks Funeral Home. Funeral Services will be on Saturday, October 14, 2017 at 2:00 p.m. in the Funeral Home Chapel with Brother Bill Dawson officiating. Interment will be in the Southern Oaks Cemetery.
In lieu of flowers, contributions may be made to the Slate Branch Baptist Church or Hospice of Lake Cumberland.
Southern Oaks Funeral Home is entrusted with the arrangements for Mrs. Eula Mae Cantrell