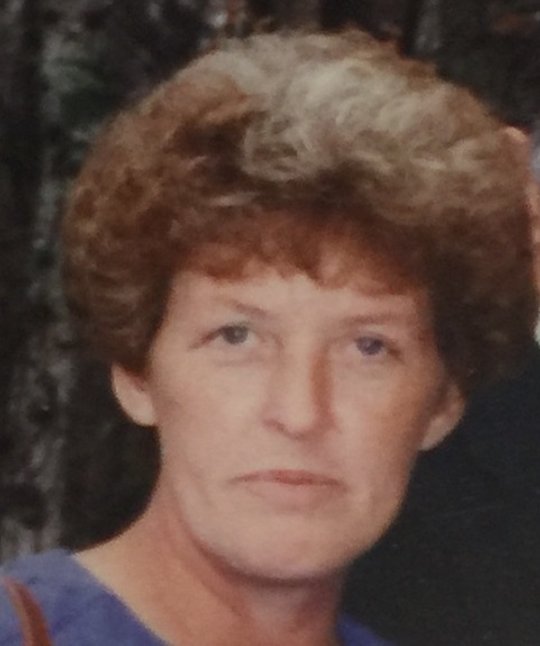 Eutta P. Phelps
October 16, 2017 – 11:00 A.M.
Eutta P. Phelps, age 68, of Somerset, Kentucky passed from this life on Wednesday, October 11, 2017 at Lake Cumberland Regional Hospital.
She was born December 6, 1948 in Somerset, daughter of the late Arnold and Opal Mitchell Morrow. Eutta was a member of Goodwater Baptist Church and was retired from Palm Beach where she had worked as a seamstress. She loved going to church and singing in the church choir. Most of all, she loved spending time with her grandchildren and her family. Eutta will be sorely missed by all who knew and loved her.
She is survived by her ex-husband and father of her children; William E. Phelps, sons; Eddie (Marsha) Phelps of Nancy, and Terry (Tabby) Phelps of Mt. Victory, brothers; Russell (Mary) Morrow of Bronston, and Richard Morrow of Somerset, sister; Charlene (Tony) Hall of Bronston, grandchildren; Jacob, Adam, Charity, Daniel, Jeremy, Jalee, Grace, Josie, Jaxson and Reid. She is also survived by several nieces, nephews, other relatives and friends.
She was preceded in death by her parents, brother; Howard Morrow, sisters; Mattie Williams, Mary Preston, Bernice Shelton and Judy Polson.
Visitation will be Monday, October 16, 2017 beginning at 11:00 A.M. in the Chapel of Southern Oaks Funeral Home with funeral services to follow at 1:00 P.M. at the funeral home with Bro. Terry Phelps officiating. Burial will be in the Morrow Cemetery in the Delta Community.
Southern Oaks Funeral Home is in charge of the arrangements for Eutta P. Phelps.