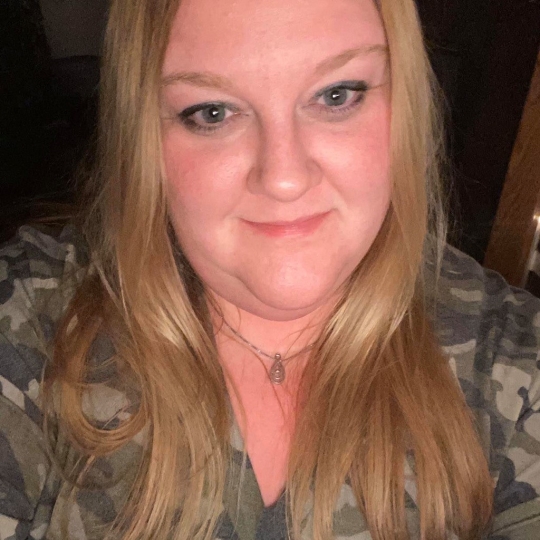 Eva Lee Artis
Wednesday, February 12, 2020 – 3:00 P.M.
Eva Lee Artis age 34, of Somerset, Kentucky passed from this life Friday, February 7, 2020.
She was born June 3, 1985 to Larry Cook and Nancy Laugherty King in Somerset, Kentucky.
Eva was a member of Neeleys Creek Baptist Church, she previously worked at Wal-Mart for ten plus years in the pharmacy and she was currently working at Rockcastle Hospital. She married her husband James Artis on October 11, 2011 in Indiana. She enjoyed the outdoors, she was a people person and family oriented.
Eva was preceded in death by her father-in-law, James Sanders. She leaves behind to cherish her memory, her parents; her husband, James Artis; her sons, Ayden Cole of Somerset, Devone Walker of Indiana; daughters, Dreama Artis of Somerset; Semaj Artis of Somerset; Diamond Johnson of Indiana; brothers, L. Dillion Cook (Kimberley) of Somerset; sisters, Grace Puckett of Nancy; Lois West (Curt) of Nancy; Barbara (James) Clark of Nancy; mother in law, Loretta Artis of Chicago, IL; sister in laws, Monique Artis of Chicago, IL; Lasonnia Sanders-Ross of Cincinnati, Ohio. She will be greatly missed by all who knew and loved her.
Visitation will be held Wednesday, February 12, 2020 at 11:00 A.M. in the Chapel of the Southern Oaks Funeral Home with a funeral service to begin at 3:00 P.M. with Bro. Scotty Nix officiating.
Burial will be in the Southern Oaks Cemetery.
Southern Oaks Funeral Home is entrusted with the arrangements for Eva Lee Artis.