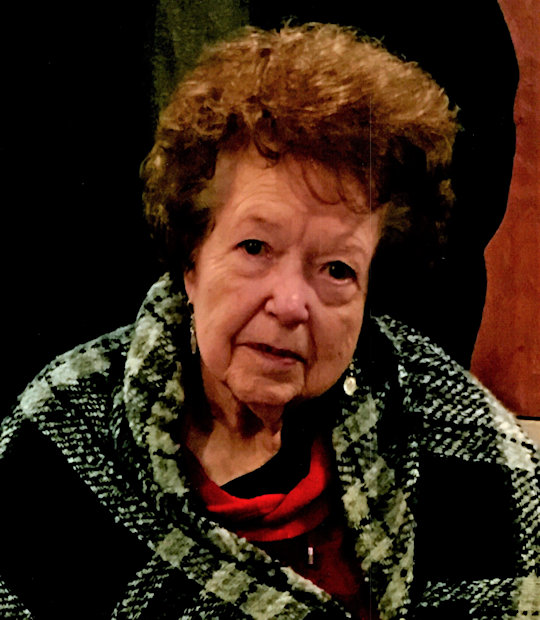 Evalee Gayheart Vitatoe
Friday, August 20, 2021 at 12:30 P.M.
Evalee Gayheart Vitatoe age 92, of Somerset, Kentucky passed away from this life Wednesday, August 18, 2021 at The Neighborhood of Somerset.
Evalee was born February 14, 1929 in Allock, Kentucky to the late Alex Gayhart and Molly Manns Gayheart.
She was preceded in death along with her parents; her husband, Glyndon Vitatoe; daughter, Trudy Case; siblings, Minnie Smith, Elizabeth Lloyd, Lucy Hayes, Cindy Lewis, Bud Gayheart, Arnold Gayheart, Stella Begley, Ruby Combs, Billy Gayheart; great-grandson, Lucas Blankenship; daughter-in-law, Doris Vitatoe; step-grandson, Creed Arnett.
She leaves behind to cherish her memory, her 3 children, Gary Vitatoe of Decatur, IN; Linda (Fred) Partin of Nancy, Ky; Randy (Pat) Vitatoe of Somerset, Ky; 1 son-in-law, Terry Case of Georgetown, Ky; 4 grandchildren, Leslee Newsom of Decatur, IN; Beth (Jimmy) Blankenship and Justin (Lisa) Case both of Georgetown, Ky; Glyndon (Grace) Vitatoe of Fort Wayne, IN; step-grandchild, Jessica (Jack) Jarrell; 13 great-grandchildren, Katelyn and Garryson Newsom, Hunter, Cade and Jack Blankenship, Jackson and Alex Vitatoe, Mazie, Liam and Caroline Case, Savannah, Hannah and Arin Jarrell.
Graveside services will be held at Mill Springs National Cemetery in Nancy on Friday, August 20, 2021 at 12:30 P.M. with Bro. Bobby Sexton officiating.
Southern Oaks Funeral Home is entrusted with the arrangements for Evalee Gayheart Vitatoe.