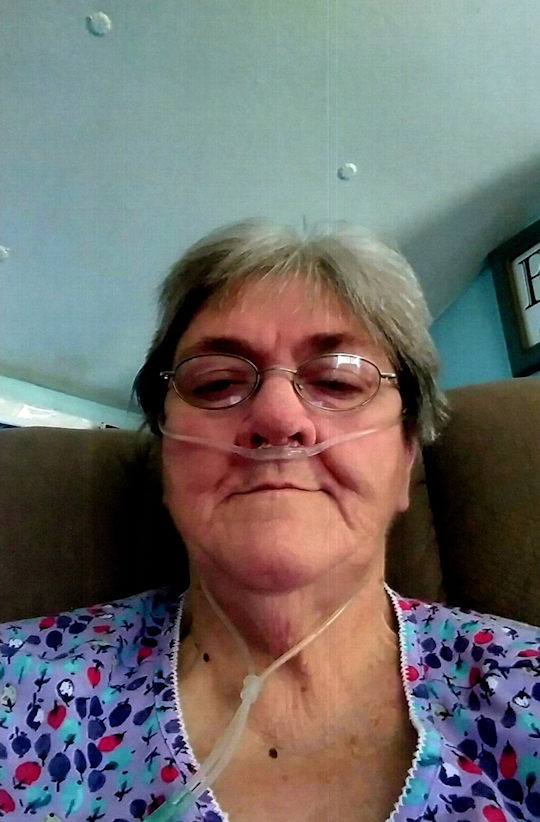 Evelyn B. Schaade
Thursday, December 9, 2021 at 12:00 P.M.
Evelyn B. Schaade, age 71, of Somerset, Kentucky passed from this life Monday, December 6, 2021 at Lake Cumberland Regional Hospital.
Evelyn was born May 14, 1950 to Arthur Blankenship and Mattie Spradlin Blankenship in Corbin, Kentucky.
She was a member of Antioch Baptist Church and enjoyed, quilting and browsing on her computer. She loved her family.
Evelyn was preceded in death by her parents, Arthur and Mattie Blankenship and a daughter, Brenda Sammons. She leaves behind to cherish her memory, her husband of 44 years, Jerry Schaade; son, William Adkins (Toni) of Somerset; daughters, Mattie Sullivan (Dwayne) of Russell Springs; Linda Cook (James) of OH; brother, Raymond Blankenship (Donna) of Somerset; sister, Mary Perry of Monticello, Ky; special niece, Naomi Vanover of OH; 11 grandchildren and 23 great-grandchildren.
Visitation will be held Thursday, December 9, 2021 at 11 A.M. in the Chapel of the Southern Oaks Funeral Home with a funeral service to begin at 12 P.M. with Bro. David Spradlin and Bro. Dwayne Vanover officiating. Burial will follow in Higginbotham Cemetery in McCreary County, Ky; Southern Oaks Funeral Home is entrusted with the arrangements for Evelyn B. Schaade.