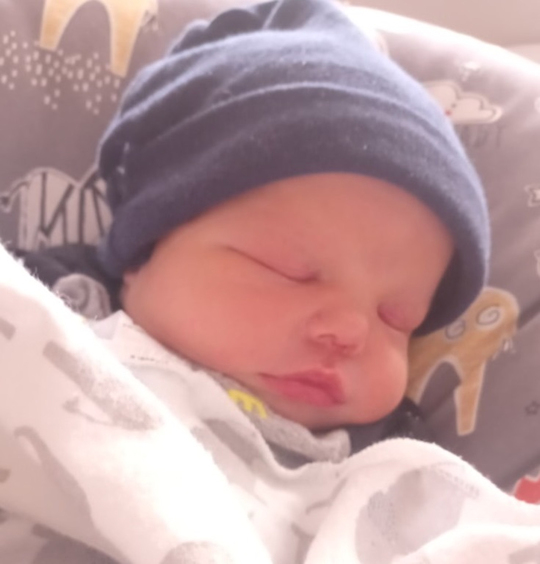 EzeKiel Wayne King
Tuesday, July 27, 2021 at 3:00 P.M.
EzeKiel Wayne King, the infant son of Christopher and Krischa Richardson King, passed from this life on Friday, July 23, 2021 at his home.
He was born on June 6, 2021 at Lake Cumberland Regional Hospital.
He was preceded in death by his grandfather, Jerry King and his great-grandfather, Carroll Lewis.
He is survived by his parents, Christopher and Krischa King; three sisters, Aubrey King, Praylee King and Serenity King; paternal grandparents, Lora Lewis King (Mike Rush) of Tateville; maternal grandparents, Charles and Rebecca Rowe Livingston of Somerset; great-grandparents, Debbie and Hubert Rowe of Science Hill, Betty Lewis of Tateville, Kenneth Naylor of Shopville, Nyoka Naylor (Freddie) of Eubank; and a host of aunts, uncles, and cousins.
Visitation will begin at 11:00 a.m. on Tuesday, July 27, 2021 at Southern Oaks Funeral Home with funeral service to follow at 3:00 p.m. on Tuesday at the funeral home. Burial will be in Sloans Valley Cemetery.
Southern Oaks Funeral Home is entrusted with the arrangements for EzeKiel Wayne King.