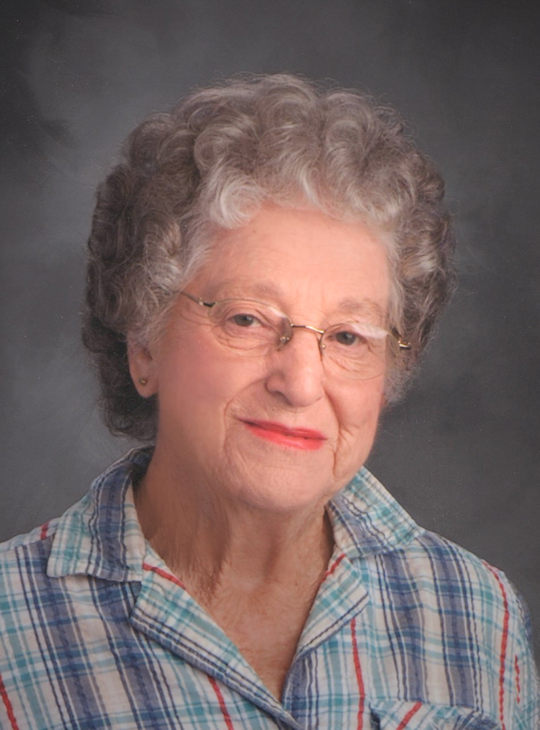 Faye Dean Floyd
Friday, March 17th, 2023 at 1:00 P.M.
Faye Dean Floyd was born on March 1st 1935 to Willard Floyd and Winnie (Dalton) Floyd near Somerset Kentucky.
Faye grew up with humble beginnings. She and her brother Clifford Floyd grew up in a small home with a dirt floor located on a bluff above what is now Lake Cumberland.
Her early years consisted of attending a one room school house, daily household chores and working in the family garden.
As a teen she spent time with girlfriends and cousins, went to town, saw movies and, of course, met boys. One boy in particular that caught her fancy was Charles Glen Godby. He was a World War II military combat veteran and worked as a Machinist at Cincinnati Milacron.
Faye & Glen were married on Dec 31st 1953 and she moved to Cincinnati to start her new life.
After 8 years of wedded bliss, Faye & Glen decided to adopt Roger Dale Godby he was born on July 30th 1961 and became a permanent part of their family on Sept 20th 1961.
After 17 years of marriage Glen Godby passed away on July 26 1971 after a long battle with kidney disease, leaving Faye (in her words) and uneducated, unskilled hillbilly to support herself and her 9 year old son.
She took part time jobs as a waitress, cleaned houses and did whatever else she could to earn a living. She finally landed at the Forest Hills School District in their kitchen. First as a casual on-call employee, then part time, and finally full time as the head cook. If anyone knows anything about Faye, they know she was a fantastic cook.
After many years on what I'm sure was an insanely tight budget, the house had fallen into a state of disrepair. Fortunately, Faye hired 5th generation master plumber Robert Stanley Wells (Bob to all that knew him) to work on the bathroom.
While working on the bathroom they talked and hit it off. He appreciated her strong work ethic, and her simple country values of honesty and fairness and loyalty. She thought he had the most sparkling blue eyes she had ever seen and he made her laugh, despite the fact that she wasn't so sure about him at first since Bob had lived a much wilder life than anything she was used to.
On January 27, 1973 they were married. They went through and remodeled the house, room by room. When they weren't working on the house, they enjoyed traveling and Bob loved taking her to all the places she had never been such as Florida, New Orleans, and Gatlinburg and many others.
She was about to retire so they could travel more but, sadly, Bob passed away unexpectedly on February 2nd 1998.
So she continued to work and did so until the age of 82 when she retired with 42 years of service. At her retirement they named the Kitchen Faye's Kitchen and hung a large sign over the door that still hangs there today.
Faye's final years were spent at home taking care of the house and the yard that she loved so dearly, which earned her the nick name "ScrubbyDub" because the lawn always looked freshly vacuumed and there was never a speck of dust in the house.
Her favorite past time was feeding the squirrels and the birds and watching them play and chase around the yard.
Faye's final request was that she pass in the home she loved so much and she did so on March 12th 2023 at 3pm having spent her last few days surrounded by friends and family.
She is survived by her son Roger and his wife Diana, her nieces and nephew Rita, Clifton & Renee and their families.
She will be missed by many, and had a profound effect on more lives than she ever realized.
Goodbye Faye we love you and we will miss you.
Visitation will be held on Friday, March 17th, 2023 at 11 A. M. in the Chapel of the Southern Oaks Funeral Home with a funeral service to begin at 1 P.M.  at the funeral home. Burial will follow in Lakeside Memorial Gardens. Southern Oaks Funeral Home is entrusted with the arrangements.