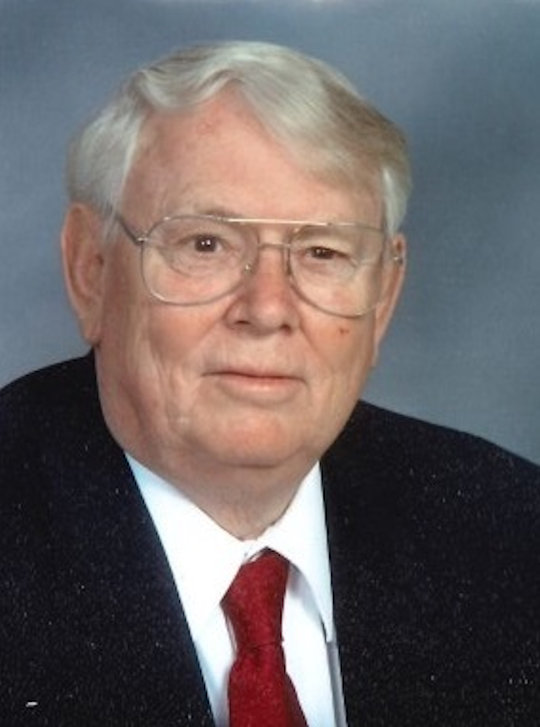 Floyd Virgil Jones
Monday, March 4, 2019 – 2:00 P.M.
Floyd Virgil Jones age, 82 of the Ritner Community passed from this life on Thursday, February 28, 2019 at his home in Monticello, Kentucky.
Floyd was born on October 14, 1936 in Ritner, Kentucky, son of the late John Osborne Jones and Mattie Rose Roberts.
The beloved husband of Geneva Harp Jones.
He was a Veteran of the U.S. Army and served three years in Europe. He was employed at Indiana Gear works and retired in Indianapolis, Indiana.
Floyd was a member of Monticello First Baptist Church and a former member of Sunnyside Rd. Baptist Church, Indianapolis, Indiana. He accepted Christ at any early age at Lick Creek Baptist Church.
He enjoyed hunting, fishing, gardening, and taking care of his farm. He loved animals, and was caretaker of two local cemeteries. He enjoyed Southern Gospel music, loved his church and especially loved his Sunday School class with Joe as his teacher.
Floyd is preceded in death by his parents, John Osborne Jones and Mattie Roberts Jones; brother, Boyce Jones; sister, Clara Jacobs; and brothers in law, Bob McCutcheon, and Elmer Rains.
He is survived by his loving wife Geneva Harp Jones; his sisters, Joyce McCutcheon, Clova Rains, and Ruth Nance (Denney); brothers in law, Charles Jacobs and Raymond Harp; sisters in law, Betty Corbett, Millie McClary, and Annionette Jones; and a host of nieces, nephews, many friends and relatives to mourn his passing.
Visitation will be Monday, March 4, 2019 at 11:00 A.M. in the chapel of Southern Oaks Funeral Home.
Funeral Service will follow at 2:00 P.M. at the funeral home with Bro. Mark Helton, Bro. Dennis Wheeler, and Bro. David Frost officiating.
Burial will be in Southern Oaks Cemetery.
Military Honors will be conducted by the Monticello Honor Guard.
Southern Oaks Funeral Home is entrusted with the arrangements for Floyd Virgil Jones.