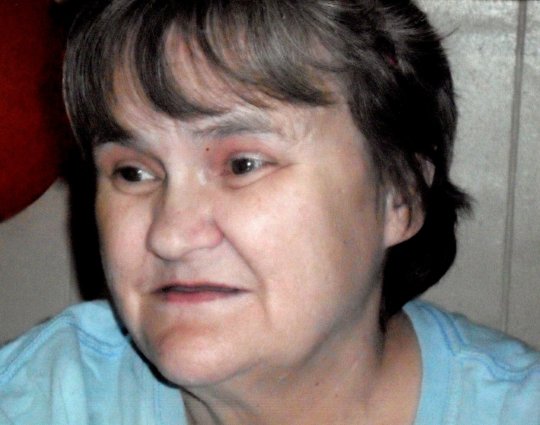 Frances Elaine Kidd
Saturday, January 5, 2019 – 11:00 A.M.
Frances Elaine Kidd, age 65, of Burnside, Kentucky, departed this life on Tuesday, January 1, 2019 at her home surrounded by family who loved her very much.
She attended Tateville Baptist Church. She loved to rock babies, listen to gospel music and play with her play money. She will be missed by all who knew and loved her.
She was born on April 23, 1953 in Quinton, Kentucky, daughter of the late Willie Kidd and Haley Frances Phillips Kidd.
She was preceded in death by her parents; brothers, Jesse, Earnie, Estes, Samuel, Rufus, Junior, Windell and Roy Kidd; sisters, Elsie Kidd, Pearl Lovins, May Phillips, Ruthie Morrow, two nephews and three great-nephews.
She is survived by one sister, Effie Theus of Gainesville, Florida; one brother, James Lester Kidd of Somerset; several nieces and nephews, great-nieces and nephews, great-great-nieces and nephews, and a host of friends, family and her church family.
Visitation will begin at 11:00 a.m. on Saturday, January 5, 2019 in the Chapel of Southern Oaks Funeral Home with funeral service to be held at 1:00 p.m. at the funeral home with Bro. Troy Merrick officiating and Bro. David Bortz officiating.
Burial will follow in Quinton Cemetery.
Southern Oaks Funeral Home is entrusted with the arrangements for Frances Elaine Kidd.