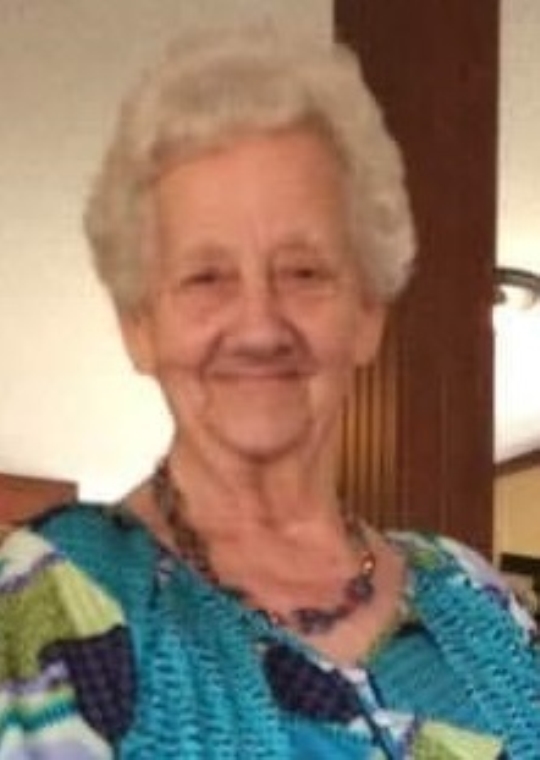 Frances Geraldine Whitaker
Frances Geraldine Whitaker, age 81, of Somerset, Kentucky, passed from this life on Friday, May 15, 2020 in Lexington.
She was born on May 24, 1938 in Somerset, daughter of the late Frank and Pearl Ratliff Whitis.
She liked to cook and collect recipes. She also loved tending to her garden, and loved her dogs, "Precious" and "Noah". Frances was a homemaker, a child caregiver, and of the Baptist faith. She will be missed by all who knew and loved her.
She was preceded in death by her parents; her husband, George Lee Whitaker, who died October 8, 2018; sons, Timothy Lee Whitaker and George Allen Whitaker; daughter, Cindy Lou Ricks; brothers, Ronald Whitis and Frankie Whitis; sister, Janice Cottongim; and a grandson, Zaccuri Vargas.
She is survived by a son, Johnny (Kala) Whitaker of Somerset; daughters, Pennie (Robert) Mize of London, Suzanne (Rod) Shackleford of London, and "Baby Stacy" (Mark) Williamson of Killeen, Texas; brother, Roger Whitis; and sister, Becky (Hoyt) Hines of Somerset. She is also survived by seventeen grandchildren, twenty-one great-grandchildren, and a son-in-law, Keith Ricks of Ennis, Texas.
Due to the COVID-19 restrictions, there will be a drive by visitation from 1:30 p.m. until 2:30 p.m. on Tuesday, May 19, 2020 at Southern Oaks Funeral Home. Bro. Dalous Sears and Bro. Ron Meece will be officiating. Burial will be in Goodwater Cemetery.
Southern Oaks Funeral Home is entrusted with the arrangements for Frances Geraldine Whitaker.