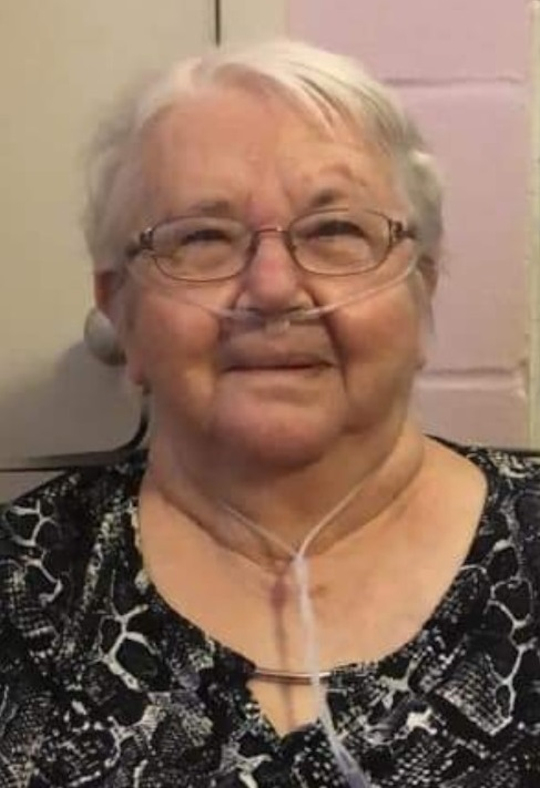 Freda Pal Dye
Sunday, June 9, 2019 – 2:00 P.M.
Freda Pal Dye born September 25, 1935 in Nancy, Kentucky, to Jasper and Oda Roberts Burton, passed away on Thursday, June 6, 2019 containing the age of 83, at Hospice of Lake Cumberland Jean Waddle Care Center surrounded by her beloved family. She was mother, grandmother, babysitter, and friend to all. She will be missed dearly.
She is survived by one son, Eddie (Flonnie) Dye of Nancy; 3 grandchildren, Scott (Stephanie) Dye of Somerset, Junior (Janet) Haste of Nancy and Wanda (Gerald) Wilson of Nancy. 10 great-grandchildren, Rylee Dye, Madison Dye, Mason Dye, Amber (Russell) Chitwood, Brandi (Will) Douglas, Justin Haste, Derek (Kayla) Wilson, Nikki (Shane) Denham, Matthew (Katherine) Gordon and Danielle Gordon; 11 great-great-grandchildren and 1 great-great-great-grandchild; 2 brothers, Demis (Louise) Burton and Ivan (Nancy) Burton all of Nancy; and one sister-in-law, Lorene Burton.
She is preceded in death by her parents, her brother Denver Burton and an infant sister.
Visitation will begin at 12:00 p.m. on Sunday, June 9, 2019 in the Chapel of Southern Oaks Funeral Home with funeral service to be held at 2:00 pm on Sunday at the funeral home with Bro. Rick Lawson officiating. Burial will follow in the Fairview Cemetery.
In lieu of flowers the family requests that donations be made to Hospice of Lake Cumberland Jean Waddle Care Center.
Southern Oaks Funeral Home is entrusted with the arrangements for Freda Pal Dye.