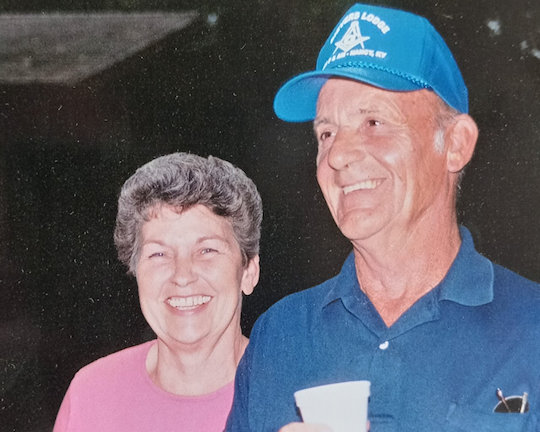 Freda Yvonne Coleman
Freda Yvonne Coleman, age 80, of Nancy passed away Sunday, May 29, 2022 surrounded by her loving family at Lake Cumberland Regional Hospital following a hard-fought battle with ALS. 
Yvonne was welcomed into Heaven by her parents Everette and Fayetta Jones, husband Teddy Coleman, son Roy Craig Coleman and granddaughter Tasheena Whitney Coleman. 
Survived by a large family of four sisters, a brother, and numerous nieces and nephews, Yvonne also leaves two sons, Richie Todd (Angela) Coleman of Paintsville and John Barry (Pamela) Coleman of Pikeville, and her daughter Suzann Coleman of Nancy. 
Her memory will be honored and held dear by her grandchildren – Brandon (Ginny) Coleman of Fort Wright, KY; Jordan (Megan) Coleman of Bonaire, Georgia; Ashley (TJ) Gilbert of Somerset, KY; Abigail (Tony) Pacheco of Prestonsburg, KY; Rakaila Coleman of Nicholasville, KY; Sara Rose Coleman of Paintsville, KY and Katherine Teddi Coleman of Nancy, KY. 
Yvonne will also be grieved deeply by her 13 great-grandchildren: Lily Walters, Bridgette Walters, Abbigail Bradford, Hailee Gilbert, Ayden Bradford, Leo Pacheco, Camden Gilbert, Eli Pacheco, Skyler Gilbert, Kash Coleman, Rosemary Coleman, Romeo Pacheco and Kylo Coleman. 
Mrs. Coleman will be laid to rest at Mill Springs National Cemetery with her lifelong love and husband. In lieu of flowers, the family requests monetary donations to The ALS Foundation of Kentucky or Hospice of Lake Cumberland. Southern Oaks Funeral Home is entrusted with the arrangements for Freda Yvonne Coleman.