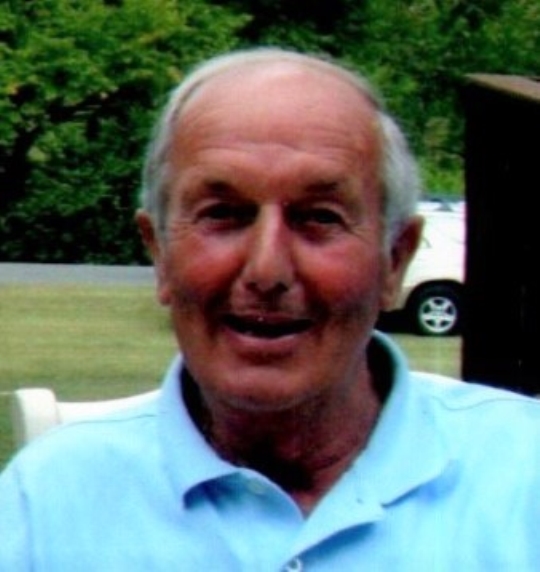 Garlin Donald Dotson
Friday, October 25, 2019 – 2:00 P.M.
Garlin Donald Dotson age 80 of Somerset, Kentucky passed from this life Tuesday, October 22, 2019 at his home.
He was born April 26, 1939 to the late Donald Dotson and Pluma Blankenship Dotson in Lafayette, Tennessee.
He married his wife Versie Smalling Dotson on August 30, 1958 in Macon County in Lafayette, Tennessee. He was a member of Duke Memorial Baptist Church, he was a heavy diesel mechanic in which he retired from Kay and Kay Contractors. He enjoyed the outdoors, boating, fishing, the lake, but most of all his grandchildren and great grandchildren.
Garlin was preceded in death by his parents; and brother, Wayne Dotson.
He leaves behind to cherish his memory, his wife, Versie Dotson; son, Tony Dotson (Tina) of Ashland; daughter, Cindy Kerr (Michael) of Somerset; brothers, Prentice Dotson (Janie) of Somerset; Dennis Dotson (Grace) of Palatka, FL; sisters, Cleotha Naramore of Lafayette, TN; Waylene Norris of Akron, OH; sister in law, Linda Dotson of Somerset; grandchildren, Kennedy Dotson; Ansley Dotson; Emily Valentine (Eddie); Maria Turner (Trevor); Hillary Davis; great grandchildren; Brady Valentine; Emma Valentine; Corbin Rhett Davis; Trey Valentine; Hailee Valentine; Rosyln Valentine.
Visitation will be Friday, October 25, 2019 from 12 to 2 P.M. with a funeral service to begin at 2 P.M. in the Chapel of the Southern Oaks Funeral Home with Bro. Randy Smith officiating.
In lieu of flowers, donations can be made to Project 58:10 or Bethany House C/O Southern Oaks Funeral Home.
Burial will be in the Southern Oaks Cemetery.
Southern Oaks Funeral Home is entrusted with the arrangements for Garlin Donald Dotson.