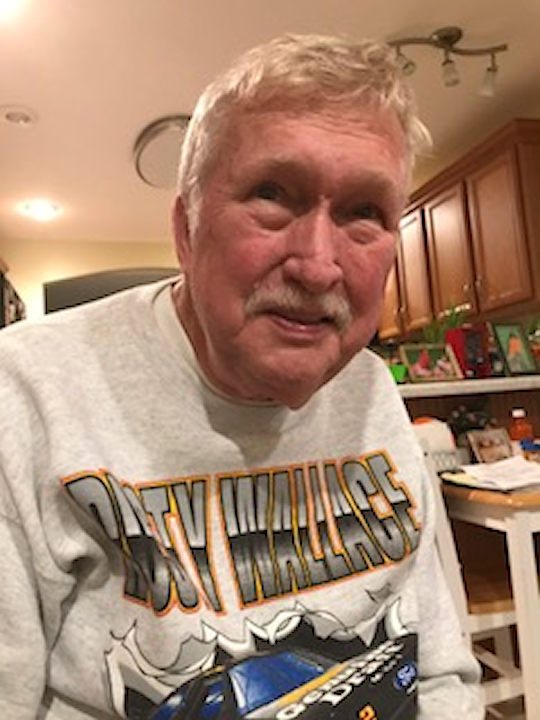 Gary Floyd Mosely
Sunday, October 23, 2022 at 2:00 P.M.
Gary Floyd Mosely, age 78, of Somerset, Kentucky passed from this life Wednesday, October 19, 2022 at the Lake Cumberland Regional Hospital.
Gary was born April 3, 1944 to Clarence Calvin Mosely and Gladys Cox Mosely in Louisville, Kentucky.
He was a member of Potters Place Church and he proudly served for 2 years in the United States Navy. He retired from Ford in Louisville, he enjoyed going to yard sales, auctions, going to flea markets, collecting and attending UAW, DAV, Woodmen meetings. Gary proudly served on the Hazmat and Rescue Squads in Somerset. He loved his children, grandchildren and his wife.
Gary was preceded in death by his parents, Clarence and Gladys Mosely. He leaves behind to cherish his memory, his wife of 21 years Kathi Mosely, son, Ryan Mosely of Louisville, Ky; daughters, Lori Mosely of Lexington, Ky, Judy Mosely of Louisville, Ky; Brittany (Matt) Combs of Somerset, Ky; brothers, Wayne (Janie) Mosely of Louisville, Ky; Perry Mosely of Louisville, Ky; sister, Joy Mosely of OH; grandchildren, Jazmynn Mosely, Ellayna Mosely, Wyatt Tharpe, Jace Perkins and Katelyn Perkins; best friend, Ron Ford; along with a host of friends and family.
Visitation will be held on Sunday, October 23, 2022 at 12 A.M. in the Chapel of the Southern Oaks Funeral Home with a funeral service to begin 2 P.M. at the funeral home with Burial will follow in Southern Oaks Cemetery.
In lieu of flowers, donations can be made to the Gary Floyd Mosely Memorial Fund. Southern Oaks Funeral Home is entrusted with the arrangements for Gary Floyd Mosely.