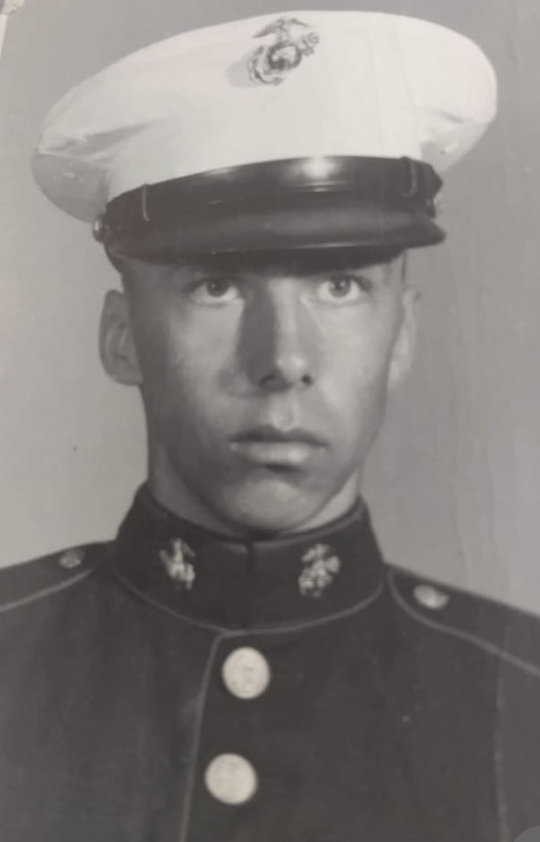 Gary Richard Belcher
Gary Richard Belcher passed away on June 3rd 2023 at his home in Burnside, KY., following a long illness.
He was born in Sharonville, Ohio to Paul Belcher of Harlan, KY and Mable (Weaver) Belcher of Crab Orchard KY.
He is survived by his daughter Rachel Riddle of Somerset, KY and his son Sean Belcher (wife Rafaela) of Holden, MA. Gary Richard was the proud Papaw of 3 granddaughters, Korissa Meece (husband Cody) of Somerset, KY., Gloria Hendrickson of Somerset, KY., and Victoria Belcher of Holden, MA., and 1 Great Granddaughter McKenna Price of Somerset KY. He was also survived by 2 brothers, Ronnie Belcher (wife Debbie) of North Carolina and Larry Belcher (wife Joyce) of Texas, and 2 sisters Violet Belcher and Charlotte White both of Somerset KY.
He served proudly as part of the 1st Battalion 9th Marines, also known as "The Walking Dead" and received a Purple Heart as part of injuries earned in combat during The Vietnam War. He retired from the United States Postal Service after 31 years of service.
He was and always will be greatly loved and truly missed.