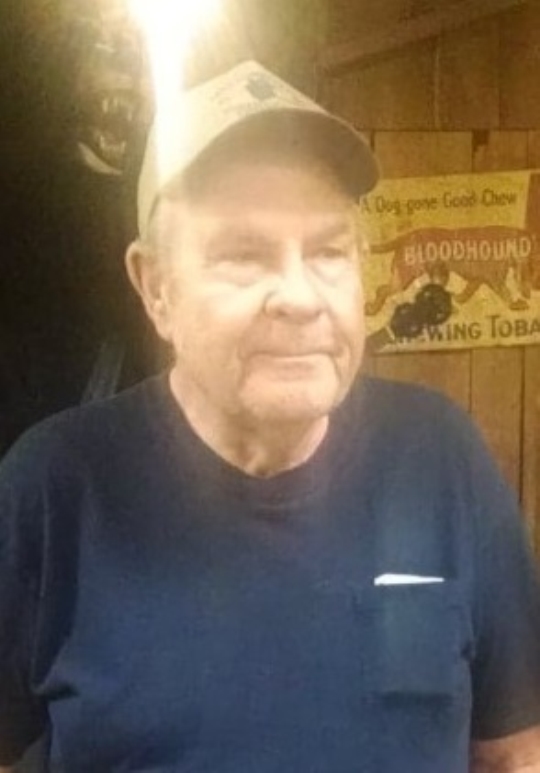 George D. Loveless
Friday, May 29, 2020 – 1:00 P.M.
George D. Loveless, age 74, of Science Hill, Kentucky, passed from this life on Sunday, May 24, 2020 at his home.
He was born on May 31, 1945 in Burnside, Kentucky, son of the late Everett and Ernestine Davis Loveless.
He was a mechanic and of the Baptist faith. He loved working on cars and listening to gospel music, but, most of all he enjoyed spending time with his family.
He was preceded in death by his parents; his wife, Nancy Loveless; brothers, Herbert Loveless, David Loveless, Billy C. Loveless, Lonnie B. Loveless and Everett Loveless; sisters, Barbara (Carlos) Pitman and Priscilla (Denzel) Pitman; and two grandchildren, James and Justin.
He is survived by three sons; Danny Loveless of Somerset, George W. (Frances) Loveless of Burnside and Donald (Misty) Loveless of Somerset; four daughters, Betty Stewart of Burnside, Dawn (Junior) Sumner of Science Hill, Allie (Paulino) Loveless of Burnside and Anita Loveless of Science Hill; one sister, Janie Geneice Wilson of Macon, Georgia; grandchildren, Jessie, Matthew, Keisha, Christian, Connor, Alecia, Courtney, Ryan, Anquisha, Ivory, Logan, Thomas, Kurt, Austin, Adryen, Donald, Zechariah, Kayden and Kylee; great-grandchildren, Giannh, Alexander, Elias, Little James, Cheyann, Haley, Khloe, Bella, Rayleigh, Kinslee, Ainslee, Serenity, Nathan, Levi, Little Matt, Breanna, Daniel, Deborah, Brooklyn, Haley, Kayden, Savanna, Christopher, Juan, Brooklynn, Maddox, Layne, Millie and Ava; one great-great-grandchild, Rylan, and a host of friends and other family members.
Visitation will begin at 5:00 p.m. on Thursday, May 28, 2020 in the Chapel of Southern Oaks Funeral Home. Funeral Service will be held at 1:00 p.m. on Friday, May 29, 2020 in the Chapel of Southern Oaks Funeral Home with Bro. Isaiah Super officiating. Burial will be in Burnside Cemetery.
Southern Oaks Funeral Home is entrusted with the arrangements for George D. Loveless.