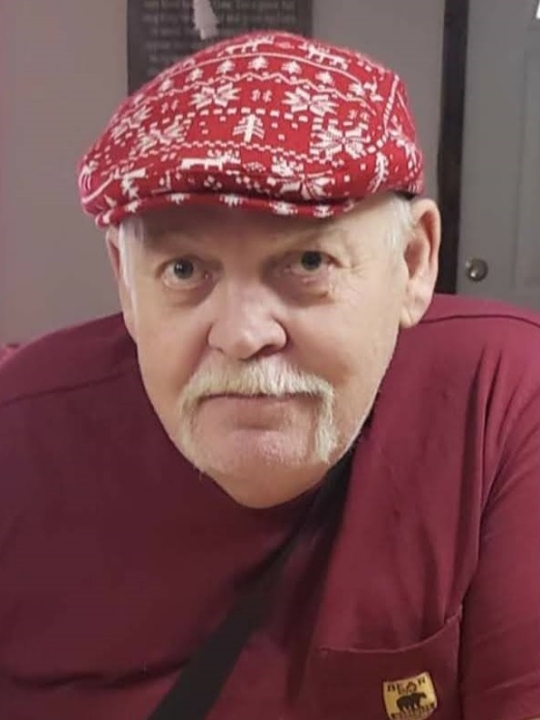 George Mayfield
Friday, May 21, 2021 at 3:00 P.M.
George Mayfield, age 63 of Somerset, Kentucky, passed from this life on Tuesday, May 18, 2021 at his home.
He was born on August 29, 1957 in Somerset, son of the late Leonard and Otha Ping Mayfield.
George was a self-employed drywall finisher and a member of Floyd Switch Baptist Church. He liked going fishing and hunting, digging for Ginseng, and grilling out. But most of all, George loved and cherished his family and he will be missed by all who knew and loved him.
He was preceded in death by his parents; four brothers, James Mayfield, Clovis Mayfield, Clinton Mayfield, and Ralph Mayfield; one sister, Patricia Burton; and a special grandson, T.J. Compton.
He is survived by his wife of 35 years, Laura Mayfield; sons, George Paul Mayfield (Amanda), Jordan Lucas Mayfield (Jacqueline Nicole), James Mayfield, and Trevor Mayfield (Ashlee), all of Somerset; daughters, Kathy Lynn Neeley (Joe) of Somerset, Celesta Jean "CJ" Mayfield (John) of Knoxville, TN, and Rhonda Bradley (Steve) of Iowa; brother John Barton Mayfield; sister Mary "Sis" Ramsey; 9 grandsons, 10 granddaughters, 3 great-granddaughters, and 1 great-grandson.
Visitation will begin at 11:00 a.m. on Friday, May 21, 2021 at Southern Oaks Funeral Home with funeral service to follow at 3:00 p.m. in the Chapel of Southern Oaks Funeral Home with Bro. Brian Plants and Bro. Lowell Gossett officiating. Burial will be in Clay Hill Baptist Church Cemetery.
Southern Oaks Funeral Home is entrusted with the arrangements for George Mayfield.