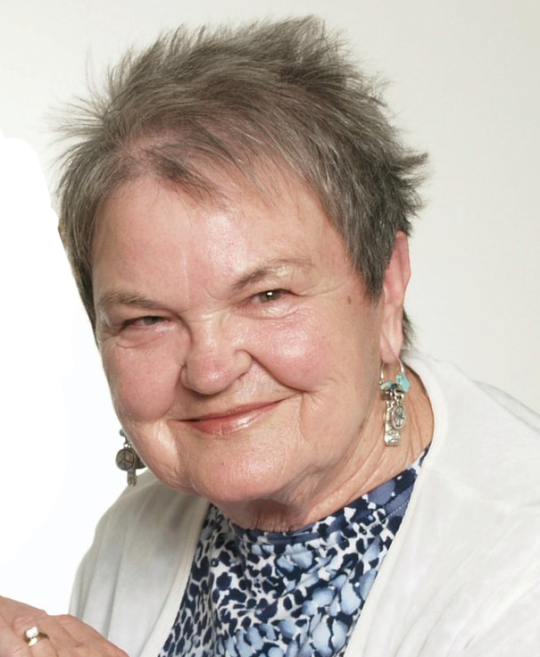 Geraldine Mize
Wednesday, May 26, 2021, at 1:00 P.M.
Geraldine Mize, an enchanting lady who dressed like every day was a special occasion, right down to her polished fingernails, died of a stroke on May 18, 2021, in Lexington, Kentucky. She was 83.
Born on the Fourth of July to the late James C. Burdine and Olga Decker Burdine in Squib, Kentucky, Geraldine came by her firecracker persona honest. Though short in stature, she was a mighty presence.
Leaning on a lifetime of faith, Geraldine cherished and unwaveringly served the Lord. A Christian, she was a witness to the power and love offered to all by Christ her Savior. She was a member of David's Fork Baptist Church, active in the choir, and served as a Sunday school teacher in previous years.
Preceded in death by Calvin Mize, husband of 44 years, the two created a loving and hospitable home in Cincinnati where Geraldine served as librarian at St. Bernard-Elmwood Place High School. Like all good southerners, they retired back home in 1988 where they were active in the community. Geraldine served as a charter member of the Rockcastle Kiwanis Club, a Pulaski County victim's advocate, and as a librarian at Shopville Elementary where she retired for a second time.
She was a proud graduate of Berea College and continued to obtain her master's degree from Xavier University.
Along with her parents and husband, Geraldine is preceded in death by brothers James O. Burdine and Charles O. "Kip" Burdine; sisters Bethel Grace Burdine and Mary Gathlyn "Toots" Eldridge; brother-in-law Conley Eugene Mize; and nephews Michael Eldridge, Tim Burdine, and Ronnie Mize.
She leaves behind sons Jeffery Todd (Jennifer) Mize of Lebanon, OH and Gregory Stuart Mize of Indianapolis, IN; daughter Laura Beth Mize of Lexington, KY; brother David C. (Judy) Burdine of Somerset, KY, sister Aundra "Sis" (CL) Whitaker of Somerset, KY; grandson Garett Michael Mize of Crestview, FL; sisters-in-law Judy (Kip) Burdine of Somerset, KY, and Donna Sue (Jim) Burdine of Somerset, KY; and her sister-at-heart and lifetime best friend, Janice Crabtree Wilson of Xenia, OH. A host of nieces and nephews are also among her cherished fold.
While those listed above were blessed by blood to call her mother, sister, auntie, and grandma, she held those designations from others who did not acquire the connection by birth, but by her love for them. She was Mom, Auntie Deane, and Grandma Deane to many more ­– some she probably never even realized.
Visitation will be Wednesday, May 26, 2021, at 11:00 AM in the Chapel of Southern Oaks Funeral Home with service to begin at 1:00 PM with Reverend Sally Iseral-Shepherd officiating. A gathering will occur for anyone wishing to attend following the service at The Villas in Bronston, Kentucky. Food will be provided and all are welcome.
In memory donations in lieu of flowers may be sent to Bluegrass Care Navigators or David's Fork Baptist Church, both in Lexington, Kentucky (link and addresses below).
Southern Oaks Funeral Home is entrusted with the arrangements for Geraldine Mize.