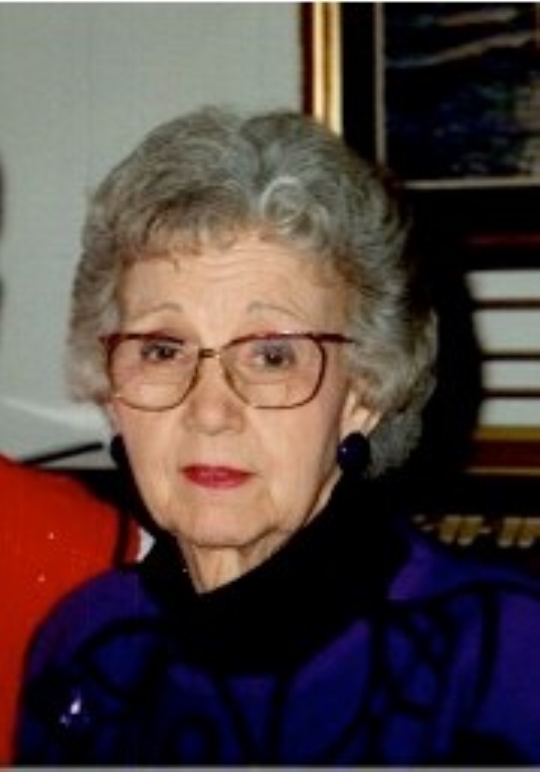 Gertrude L. Gwin
Tuesday, December 3, 2019 – 2:00 P.M.
Gertrude L. Gwin, age 96 of Somerset, Kentucky passed from this life Friday, November 29, 2019 at her home.
Gertrude was born June 29, 1923 to the late John Conard and Lena Rose Conard in Indiana.
She was a Member of Lakeside Church of Christ, and she had volunteered over 5,000 hours at the Lake Cumberland Regional Hospital. She enjoyed "1000" piece puzzles, baking, and inviting people over for her meals.
Gertrude was preceded in death by her husband, Quentin Gwin; brother, Glen Conard; sisters, Alice Stevens; Helen Young Francis Rogers; Ruth Smith; Ethel Gorsuch.
She is survived by her sons, Stephen (Barbara) Gwin of Louisville, KY; Gregory (Cindy) Gwin of Mt. Pleasant, TN; sister, Betsy Turner of Bloomington, IN; seven grandchildren, and 19 great grandchildren.
Visitation will be held Tuesday, December 3, 2019 from 11:00 A.M. to 2:00 P.M. with the funeral service to begin at 2:00 P.M. in the Chapel of the Southern Oaks Funeral Home with Bro. Joshua McKibben officiating.
Southern Oaks Funeral Home is entrusted with the arrangements for Gertrude L. Gwin.