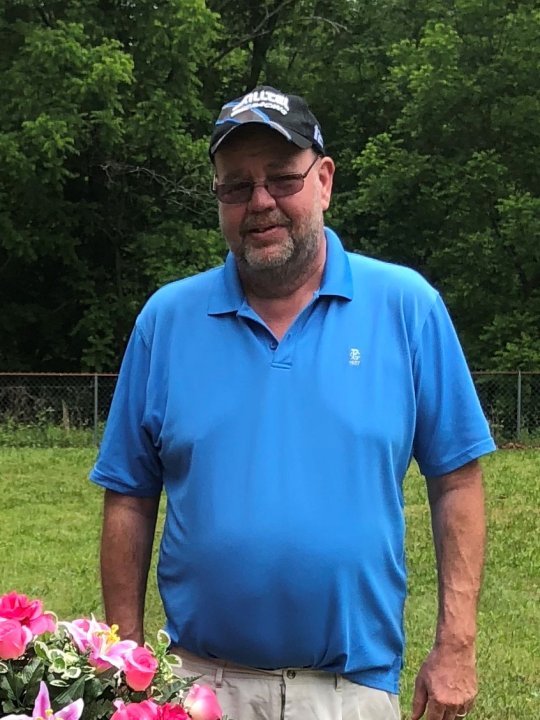 Gordon Ray Gossett
Monday, December 10, – 7:00 P.M.
Gordon Ray Gossett, age 50 of Ferguson, Kentucky  passed away on Friday December 7, 2018 at University of Kentucky Medical Center in Lexington. Mr. Gossett was born on September 18, 1968, in Somerset to the late Robert and Phyllis Price Gossett. Gordon was an avid U.K basketball fan, and a graduate of Pulaski County High School class of 1988. He was of the baptist faith.
Mr. Gossett was preceded in death by, his father, Robert W. Gossett; and his mother, Phyllis Price Gossett.
Gordon leaves behind to cherish his memory, his wife, Misty Gillilan Shoopman Gossett, whom he married on November 12, 2012 in Somerset; and his son, Robert Dennis Gossett of Somerset; step sons, Joshua Gillilan of Somerset and Bobby (Shay) Shoopman of Somerset; step daughters, Nakesha (Brian) Garland of Somerset and Courtney (Travis) Carrender of Somerset; brothers, Anthony (Kristie) Gossett of the Slate Branch Community and William Robbie Gossett of Science Hill; sister, Cindy (Roger) Colyer of Science Hill; nieces, Natasha (Joe) Gibson, Alison (Bobby) Willett, Grace Gossett, Hannah Kennedy, Lily Kennedy, Teya (Greg) Dungan; grandchildren, Jayden, Serena, Colton, Alexis, Harmony, Erica, AnnaBella, Jeremiah, Sophia, Kinley, and Bentley; his father and mother in law,  Wayne and Diane Gillilan of Science Hill; uncle, Bro. Richard (Kim) Gossett of Science Hill.
Visitation for Mr. Gossett will be Monday, December 10, 2018 from 5-7 P.M. in the Chapel of Southern Oaks Funeral Home. Funeral Services will be Monday December 10, 2018 at 7 P.M. with Bro. Clyde Strunk and Bro.  Richard Gossett officiating. Graveside services will be conducted on Tuesday, December 11, 2018 at 1 P.M. at Price-Whitaker Family Cemetery.
Southern Oaks Funeral Home Entrusted with the arrangements for Mr. Gossett.