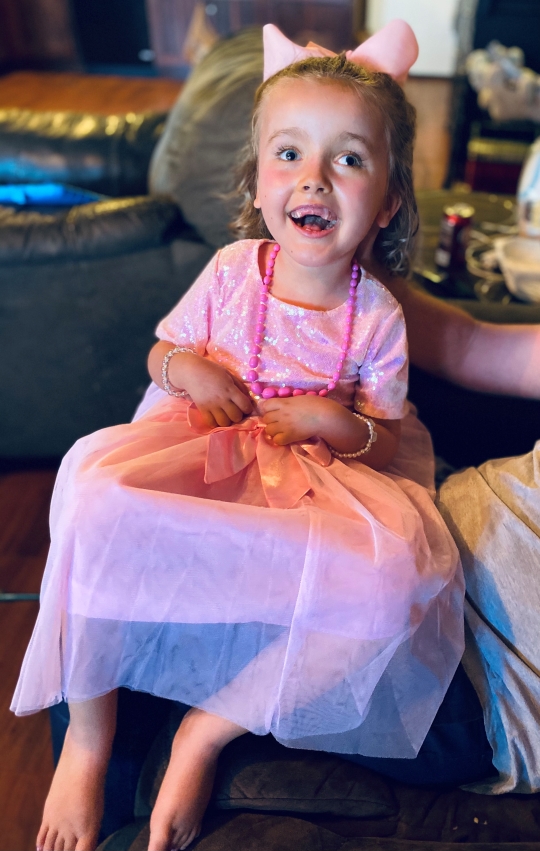 GraceLynn Spradlin
Monday May 31, 2021 at 3:00 P.M.
GraceLynn Spradlin age 6, of the Sawyer Community passed away on Sunday May 30, 2021 at her residence. GraceLynn was born on October 30, 2014 in Somerset to DJ and Anna Rollins Spradlin.
GraceLynn is preceded in death by her Paternal Great-grandparents, Lee and Patricia Spradlin; and her maternal Great-grandparents, Mary and Grover Rollins; paternal great grandparents, Sylvester and Josie Privett.
She leaves behind to cherish her memory, mother Anna Rollins Spradlin; father, DJ Spradlin; maternal grand mother, Chasity Head (Billy Ray) of Sawyer; maternal grandfather, Randall Rollins; paternal grandparents, Donald and Patricia Spradlin of Sawyer; brothers, Garrison Spradlin; Maternal Great-Grandparents, Lee and Edna Roberts of Whitley City; aunts, Jessica (AJ) Miller, Melanie Spradlin, Keshia (Chucky) Hurd; uncles, James Rollins (Jade Hickman), Christopher (Ronda) Spradlin; along with numerous other family members.
Services for GraceLynn Spradlin will be held Monday May 31, 2021 at 3 P.M. at Sawyer Missionary Baptist Church, 100 Sawyer Church Road, Whitley City, KY with Bro. Daniel Ridner and Bro. Tyler Longsworth officiating. Interment will follow in the Saywer Cemetery.
Southern Oaks Funeral Home is entrusted with the arrangements for GraceLynn Spradlin.