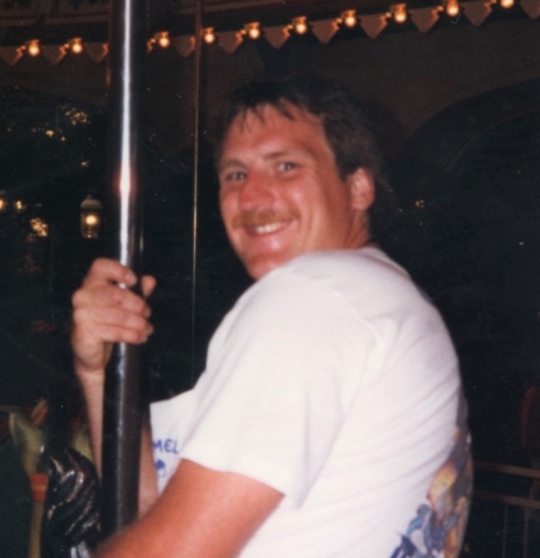 Gregory L. Howell
Wednesday, November 20, 2019 – 1:00 P.M.
Gregory L. Howell, age 57 of Somerset, Kentucky passed from this life Saturday, November 16, 2019 at the Lake Cumberland Regional Hospital.
Gregory was born October 12, 1962 in Rushville, Indiana to Carthel Howell and Emma Lucille Shafer Howell.
He was a Nancy Graduate Class of 1981, retired from Oakwood, and a Member of Potters Place Church. His greatest accomplishment of all was being a Dad. He enjoyed yardwork, the outdoors, taking care of his numerous cats, but most of all spending time with his family.
Gregory is survived by his parents, his wife, Shawn Wheet Howell; daughter, Latasha (Brandon) Clothier of Somerset; brothers, Eric Howell (Anne) of Somerset; Wade Howell (Rena) of Nancy; Tony Howell (Joy) of Colorado; sisters, Joyce Smith Watson of Indiana; Bertha Morris (David) of Rushville; Indiana; uncle, Charles Howell (Jeanette) of Tennessee; aunt, Charlotte JaJuga (Stan) of Liberty, Indiana; Janet Christmas (Joe) of Indiana; Margie Imlay of Indiana; Teresa Poindexter (Kyle) of Indiana; Jean Blessinger of Indiana.
Visitation will be held Wednesday, November 20, 2019 from 12 to 1 P.M. in the Chapel of the Southern Oaks Funeral Home with a funeral service to begin at 1 P.M. with Bro. Clyde Strunk and Bro. Jim Harris officiating.
Burial will be in the Southern Oaks Cemetery.
Southern Oaks Funeral Home is entrusted with the arrangements for Gregory L. Howell.