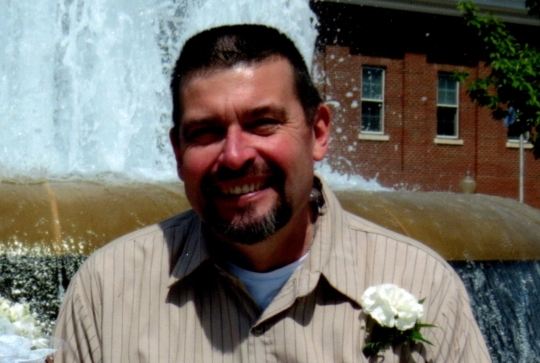 Hal J. Cole
Monday, June 15, 2020 at 1:00 P.M.
Hal J. Cole, 59, passed away from this life on June 10, 2020 in the care of Hospice of Lake Cumberland.
He is survived by his mother, Kaye Cole of Somerset, one brother, Randy (Cara) Cole of Wayne County, one niece, one nephew, several aunts and uncles. His wife Vicki Boyd Cole, two step sons, Preston (Kristi Johnson) of Phoenix, Arizona, Adam (Jessica) Johnson of Somerset, five step grandchildren, Alyson Johnson, Noah Johnson, Colton Johnson, Anabelle Johnson, and Tyler Miller.
He is preceded in death by his father Harold Cole.
Hall was born on December 17, 1960 to Harold and Kaye Cole in Knox County, Ky. He was a graduate of Pulaski County High School. His employment includes; Daniel Boone National Forestry making helicopter pads, Chevron Distributors, Oakwood where he taught sign language, Rent A Center, Food Fair, Toyota of Somerset, Alton Blakley, and Don Franklin.
He was a member of First Baptist where he volunteered at First Baptist Recovery. He was past chairman at God's Food Pantry, he helped raise money for disabled veterans with golf tournaments. Hal had a passion for helping others and making people laugh and smile. He never wanted to see a sad face and was always willing to lend a helping hand.
Services will be held at Southern Oaks Funeral Home. Visitation will be held Monday, June 15, 2020 at 11 A.M. for family and 12 to 1 P.M. for public. The funeral will be immediately after 1 P.M., officiated by Pastor Caleb Wilson, and Chaplain Greg Ryan. Burial will be in the Southern Oaks Cemetery.
In lieu of flowers, donations can be made to the Hal Cole Memorial Fund.
Southern Oaks Funeral Home is entrusted with the arrangements for Hal J. Cole.