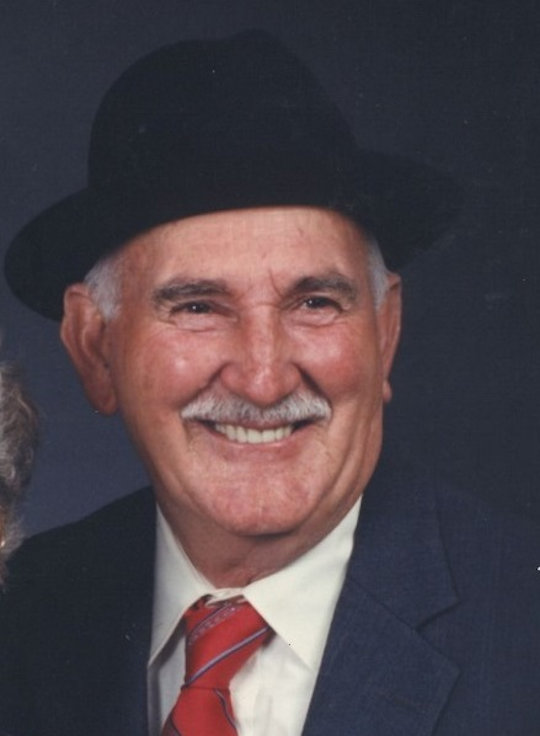 Harold Andrew Colyer
Thursday, March 7, 2019 – 1:00 P.M.
Harold Andrew Colyer age 84 of Somerset, Kentucky passed from this life March 4, 2019 at Lake Cumberland Regional Hospital.
He was born May 24, 1934 in Alcalde, Kentucky, son of Cornelius Colyer and Rosie Mounce Colyer. Harold was a retired Building Contractor. He was a honorary Deacon of Clay Hill Baptist Church. He enjoyed going to Church, visiting with Church members, and was an avid Christian. He enjoyed deer hunting, and working outdoors.
He is preceded in death by his parents, Neil Colyer and Rosie Colyer; one son, Roland Douglas Colyer; son in law, Don Turner; grandson, Kyle Roberts, and granddaughters, Jazilyn Martin and Nina Mae Buster.
He is survived  by his loving wife, Joann Sears Colyer; his son, Carrol Colyer (Patty Buster); his daughters, Genevieve Turner and Sylvia Roberts (Tim); one sister, Loistine Eirsman; grandchildren, Christopher Colyer (Jaleesa), Dr. Travis Martin (Dr. Lisa), Jasmine Martin, Darrin Turner, Scott Turner, Josh Roberts (Ashley), Rachel Grigsby (Zachary).
Visitation will be Thursday, March 7, 2019 at 11:00 A.M.
Services will follow Thursday, March 7, 2019 at 1:00 P.M. in the Chapel of The Southern Oaks Funeral Home with Bro. Jeff Lockard officiating.
Burial will be in the Clay Hill Cemetery.
Southern Oaks Funeral Home is entrusted with the arrangements for Harold Andrew Colyer.