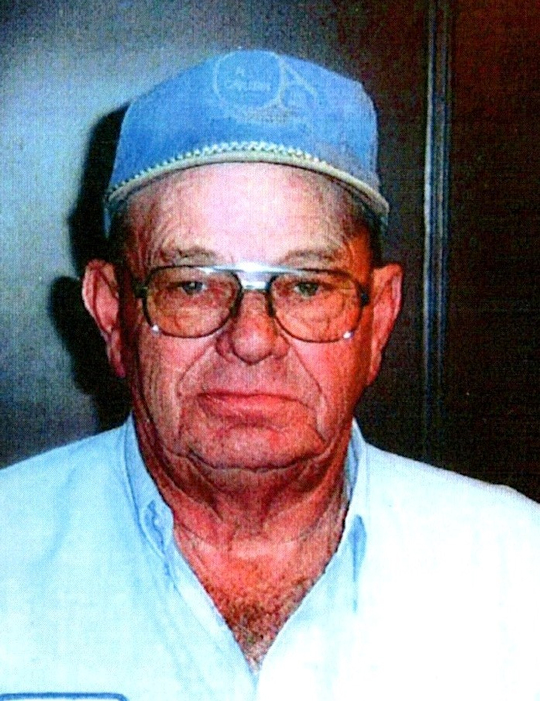 Harold Franklin "Buddy" McCrystal
Wednesday, June 19, 2019 – 1:00 P.M.
Harold Franklin "Buddy" McCrystal age 77 of Somerset, Kentucky passed away at home surrounded by his family Saturday, June 15, 2019.
He was born November 30, 1941 to the late Mike McCrystal and Katie Isham McCrystal in Harrodsburg, Kentucky. He retired from Hinkle as a blacktop supervisor. He enjoyed fishing, working on cars, and deer hunting.
He was preceded in death by his parents; his wife Brenda Shirley McCrystal; son, Floyd Michael McCrystal; sister, Alice Montgomery of Harrodsburg.
He is survived by his son, Harold (Melissa) McCrystal of Somerset; daughters, Katie Elizabeth Warner (Mike) of Frankfort; Lana Dale McCrystal of Corbin; LeAnn Disney (Nick) of Corbin; Valarie McCrystal of Harrodsburg; grandchildren, Harold Franklin McCrystal III; Kallie McCrystal; Whitney McCrystal; Braden McCrystal; Bella McCrystal; Masey McCrystal; Breanna Disney; Shawn Disney; Tyler McCrystal; Melinda Gambrel; Richard McCrystal; Bradley McCrystal; Michael Shane Warner; Samantha Scalf; Stephanie Hensley; great grandchildren; Jace McCrystal; Hannah and Hailey Gambrel; Maddie McCrystal; Serenity Hensley; and Skylar Anderson. He will be missed by all who knew and loved him.
Graveside service will be held Wednesday, June 19, 2019 at 1:00 P.M. at the Spring Hill Cemetery in Harrodsburg, Kentucky with Bro. John David Lane officiating.
Southern Oaks Funeral Home are entrusted with the arrangements for Harold Frankliin "Buddy" McCrystal.