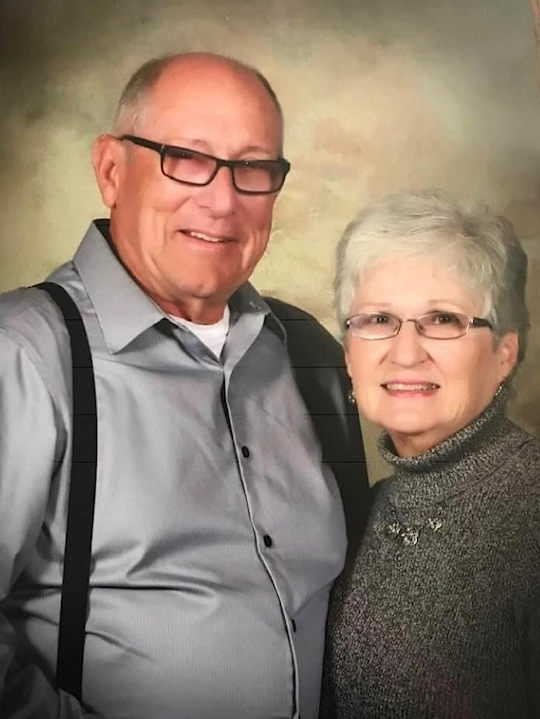 Harold "Lewis" Catron, Jr.
Wednesday, July 12, 2023 at 1:00 P.M.
Harold "Lewis" Catron, Jr. age 77 of Somerset, Kentucky, passed from this life on Friday, July, 7, 2023 at his home.
He was born on April 5, 1946 in Somerset, Kentucky, son of the late Harold L. Catron, Sr. and Jennie R. Morrow Catron.
Lewis was a member and Trustee at Flat Lick Baptist Church. He retired from The Kentucky Lottery, worked for Food Fair for many years, served as part time Deputy for Pulaski County Sheriff's office for years, worked at and served on the Board for Southern Oaks Funeral Home, worked for the Rescue Squad, was a volunteer at Eubank and Shopville Fire Department, and was a member of C.O.P.S. Lewis loved to travel and fish with his grandkids. Most of all, he cherished and loved spending time with his grandchildren, known to them as Poppy. He was a faithful husband, devoted father and grandfather, and a friend to many. He will be missed by all who knew and loved him.
He was preceded in death by his parents; his wife Carol Catron; brother, Samuel W. "Sam" Catron; and a sister, Mellie R. Catron.
He is survived by his daughter, Tina Lynn (Chris) Mink of Somerset; two sons, Shannon S. Catron and Cameron J. Catron, both of Somerset; grandchildren, Jessica L. Catron and Samuel C. Mink; and great-granddaughter, Nevaeh G. Shadoan.
Visitation will be from 5:00 p.m. until 9:00 p.m. on Wednesday, July 12, 2023 at Beacon Hill Baptist Church. Funeral Services will be held at 1:00 p.m. on Thursday, July 13, 2023 at the church with Bro. Gerald Ashley, and Bro. Joshua Tomlin officiating. Burial will be in the Liberty Cemetery in Crab Orchard.
Pallbearers will be Bobby Jones, Richard D. New, Jeff Whitaker, Darwin Harris, Dennis Ducharme, and Greg Speck. Honorary Pallbearers will be Jim McWhorter, Delynn Gibson, Bro. Harold Harris, Ron Jones and Kenny Upchurch.
Southern Oaks Funeral Home is entrusted with the arrangements for Harold "Lewis" Catron, Jr.