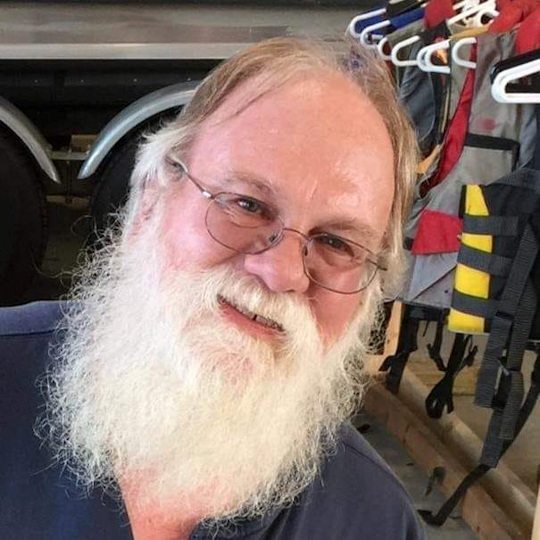 Harry Scales Evans
Tuesday, May 14, 2019 – 11:00 A.M.
Harry Scales Evans—Born on Dec. 21st, 1953 passed away suddenly on May 6th, 2019. He is proceeded in death by his parents—Grace and Adolf Evans. His wife Cathy resides in Eubank, Ky and Harry has 2 brothers that live in Maryland— John and Jennifer Evans and Joe and Dorothy Evans. Harry has numerous nieces and nephews that loved him dearly.
Harry was a Soil Scientist for many years and participated in many community and school activities to share his vast knowledge. Harry retired several years ago and devoted most of his time to the Pulaski County Humane Society. Harry was also very involved with "Love on A Leash" in our area—He visited various Hospitals, Schools, Nursing Homes, and many other facilities with his close companion Hatty.
Harry touched many people's lives in this area and will be missed by all that he met!!
A Celebration of Harry's life will be held at the Humane Society Building located at 179 Chris Way Somerset, Ky…(Chris Way is located off Hwy 914 between Flea Market and Lumbar King)…From 11am to 1pm on Tues. May 14th.
Donations are requested to the Pulaski County Humane Society in lieu of flowers.
Southern Oaks Funeral Home was entrusted with the arrangements for Harry Scales Evans.