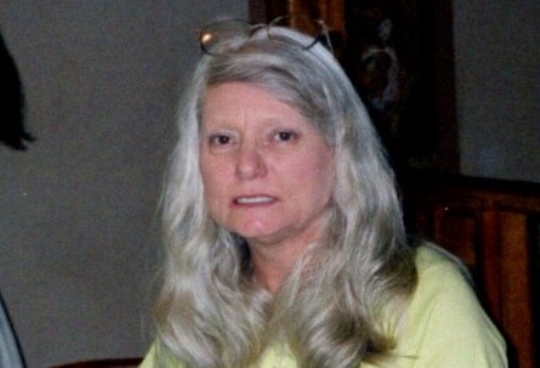 Hattie Faye (Owens) McMeen
Wednesday, March 18, 2020 – 6:00 P.M.
Hattie Faye (Owens) McMeen age, 72 of Parkers Lake, Kentucky passed from this life March 14, 2020 at Hospice of Lake Cumberland.
Faye was born November 20, 1947 to the late Vivian Viola Owens and William Hiram (Harm) Owens in Bell County, Kentucky.
She was a retired waitress of Bastins Steakhouse in Somerset from 1988 – 2006. She was of the Baptist faith and loved attending Church at Indian Creek Baptist Church. She liked to knit, collect hats and family pictures, but most of all she loved spending time with family and friends.
Faye was preceded in death by her parents, siblings, Charles Lawrence, Claude Wade, her daughter, Dee Meadows, son-in-law, Ed Meadows and great granddaughter, Kiera Rayne Perry.
She leaves behind to cherish her memory, her siblings, Clyde Ray (Judy) Owens, Kenneth (Sherry) Wade, Jackie (Mary Ann) Lawrence, Bobby Joe Lawrence, Bonnie (Jim) Jewell. Her children, Anita (Kevin) Childers, Rick (Patricia) McMeen, Kelley (Mark) Perry, Frannie (Scott) Bradley. Her grandchildren, Cory (Jessica), Sean, T.J. (Lisa), Justin (Jenni), Markus (Shayna), Tyler, Isaiah (Madison), Samantha (Jake), Stefani (Dustin), Bo, Brandon (Stephanie), Cody (Tiffany), Kelsie, Michael, Kyler, Gracie, Summer and James; twenty three great grandchildren and one on the way. Her lifelong friends, Bessie (Boyd) Perry and Linda (Glenn) Mefford and a host of special friends and family.
A Celebration of Life will be held Wednesday, March 18, 2020 from 6 to 8 P.M. at Southern Oaks Funeral Home with Bro. Mark Perry officiating.
Southern Oaks Funeral Home is entrusted with the arrangements for Hattie Faye (Owens) McMeen.