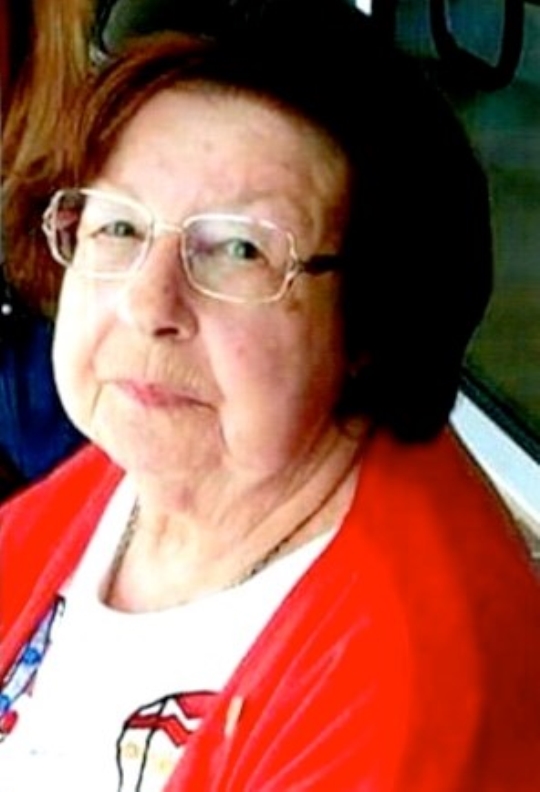 Helen Turpen Walters
Friday, November 8, 2019 – 11:00 A.M.
Helen Turpen Walters, age 88 of Nancy, Kentucky passed from this life Tuesday, November 5, 2019 at the Jean Waddle Care Center.
Helen was born June 24, 1931 to the late Arnold Turpen and Anna Combest Turpen in Somerset, Kentucky.
She was a member of White Oak Baptist Church, a Nancy High School graduate class of 1948. Former second and third grade teacher at Nancy School, Cub Scout Den Mother, 4-H Leader, former Sunday School and Bible School teacher of White Oak Baptist Church.
Helen was preceded in death by her parents; her husband, Ray Walters; brother, Ralph "Jack" Turpen; sister, Georgia Marie Turpen; grandson, Marcus Alan Walters
She is survived by her sons, Mike Walters (Barbara) of Nancy; Alan Walters (Rose) of Nancy; daughters, Lee Ann Drake (Jim) of Somerset; Janet Wilson (Marty) of Nancy; grandchildren, Rebekah Branscum (Neal); John Walters; Elizabeth Dailey (John); Justin Wilson; Lynsey Flynn (Josh); Amanda Walters; Jimmy Drake; Ben Drake; great grandchildren, Ryder Branscum; Kat Branscum; Timothy Hatfield; Zoey Walters; Laney Flynn; Hazel Flynn; great-great grandchild, Kyle Hatfield.
Visitation will be Thursday, November 7, 2019 at 6:00 P.M. at White Oak Baptist Church.
Visitation from 9 to 11 A.M. on Friday, November 8, 2019 with a funeral service to begin at 11 A.M. at White Oak Baptist Church with Bro. Larry Butte officiating.
In lieu of flowers, donations can be made to the Nancy Volunteer Fire Department, Faubush Volunteer Fire Department, or Hospice of Lake Cumberland.
Burial will be in the Mill Springs National Cemetery.
Southern Oaks Funeral Home is entrusted with the arrangements for Helen Turpen Walters.