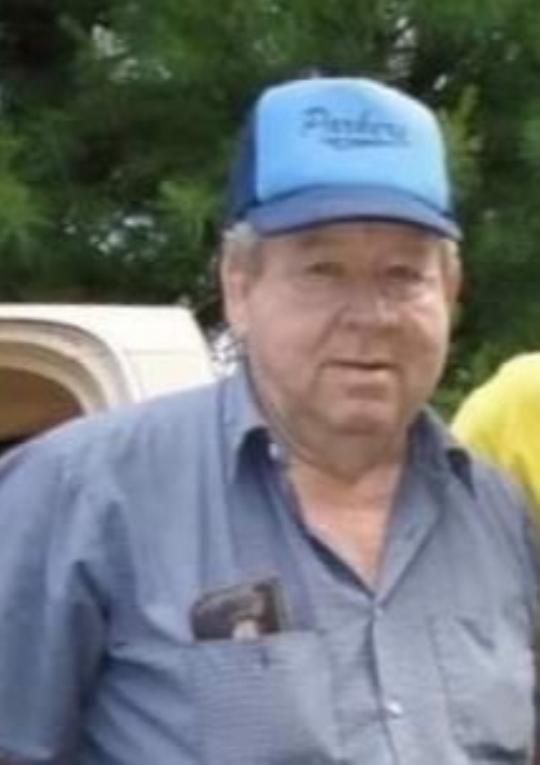 Herbert Lee Neeley
Friday, December 20, 2019 – 11:00 A.M
Herbert Lee Neeley, passed from this life Sunday, December 15, 2019 at his residence following a long illness.
Herbert was born October 26, 1946 to the late John Quincy Adams Neeley and Jane Morrow Neeley in Kidder, Ky. Herbert was preceded in death by his parents; brothers, Marvin Neeley; Lowell Neeley; Ray Neeley; Dewey Neeley; and Donald Neeley; his sisters, Gladys Troxell; Josephine Warren Burton; Abby Neeley; Doris Jean Neeley and Brenda Kay Neeley; nephews, Scotty Branscum; John Neeley; niece, Ruth Dishman.
Herbert is survived by his son Roger Neeley of Russell Springs, Ky. His daughter, Melissa (Jim) Keeney of Somerset, Ky; his brother, Floyd (Rosie) Neeley of Monticello, Ky; sisters, Betty Troxtell of Somerset, Ky; Della (Newdeal) Branscum of Kidder, Ky; six grandchildren, thirteen great- grandchildren; and a host of many nieces, nephews, and friends to mourn his loss. Herbert was of the Baptist faith, Herbert's journey of life was far too short for his family but they take comfort in all the wonderful memories of life along the way. Herbert enjoyed his family and friends and the good times he shared with them like playing cards, horseshoe and just sitting around talking about the good ole days of growing up but most of all the memories raising his children and all the stories he loved sharing with them about life and how hard it was when he was a child. He loved spending time with all of them whether it was just stopping by to say hello or spend the day. Herbert at the end of his journey met his best and greatest friend while sitting at home. He turned his TV on through a Preacher's message, Jesus knocked on the door of his heart and Herbert welcomed him in. We give God the glory for Herbert is at rest with the Lord. Until we are together again.
Visitation will be held Thursday, December 19, 2019 from 5 to 9 P.M. in the Chapel of the Southern Oaks Funeral Home.  Funeral service will be held Friday, December 20, 2019 at 11:00 A.M. in the Chapel of the Southern Oaks Funeral Home with Bro. Jack Stallsworth officiating.
Burial will be in the Neeley Family Cemetery in Bronston, Ky.
Southern Oaks Funeral Home is entrusted with the arrangements for Herbert Lee Neeley.