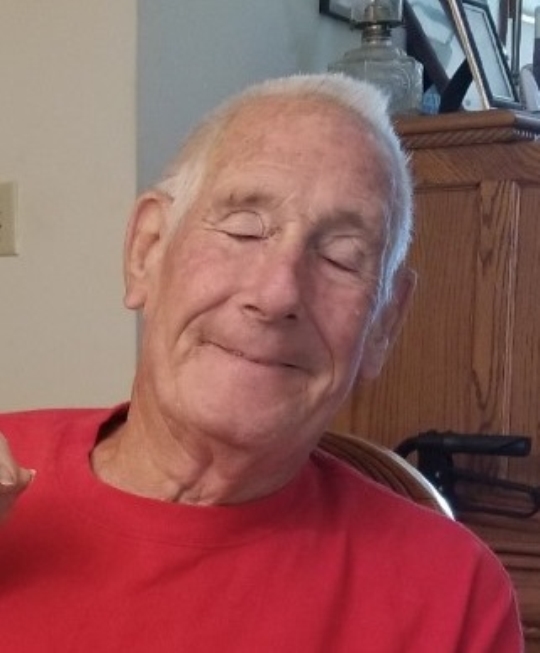 Howard "Junior" McKnight
Wednesday, September 30, 2020 at 11:00 A.M.
Howard "Junior" McKnight, age 71, of Somerset, Kentucky, passed from this life on Friday, September 25, 2020 at his home.
He was born on March 3, 1949 in Corbin, Kentucky, son of the late Roy and Nora Smith McKnight. He was a member of Bethlehem Baptist Church in Science Hill, and retired from the state as a plumbing inspector. He enjoyed hunting, fishing, carpentry work, being outdoors, and especially spending time with his grandkids. He also enjoyed owning and operating his bulldozer. "Junior" will be missed by all who knew and loved him.
He was preceded in death by his parents; his brother, Robert Coy McKnight; and sisters, Hazel Earley, Maggie Robinson, Ruby Barton, and Pearl Lee.
He is survived by his wife, Debbie McKnight; sons, James William McKnight, Robert Wayne (Melissa) McKnight, all of London, and Tad (Brenda) Beaty of Burnside; daughter, Staci Danielle (William Clay) McKnight Maney of Lexington; stepsons, Jason Mercer of Somerset, Jamie (Bonnie) Mercer of Burnside, Casey Tomlison of Nancy, and Adam Tomlison of Bowling Green; stepdaughter, Jessica (Adam) Halcomb of Somerset; sisters, Pauline Adams of Corbin, Phyllis Adams of London, and Billie Walker of London; grandchildren, MaKayla Elizabeth McKnight, Jaren Alexander McKnight, Olivia Grace Maney, and Willow Esme Maney, and one great-granddaughter. He is also survived by several step-grandchildren, and other family members and friends.
Visitation will be Tuesday, September 29, 2020 at 6:00 p.m. at Southern Oaks Funeral Home. Funeral Service will be held on Wednesday, September 30, 2020 at 11:00 a.m. in the Chapel of Southern Oaks Funeral Home with Bro. Brian Adams and Bro. Gary Evans officiating. Burial will be in Bethlehem Baptist Church Cemetery.
In lieu of flowers the family requests that donations be made to the Howard "Junior" McKnight Memorial Fund, C/O Southern Oaks Funeral Home.
Southern Oaks Funeral Home is entrusted with the arrangements for Howard "Junior" McKnight.