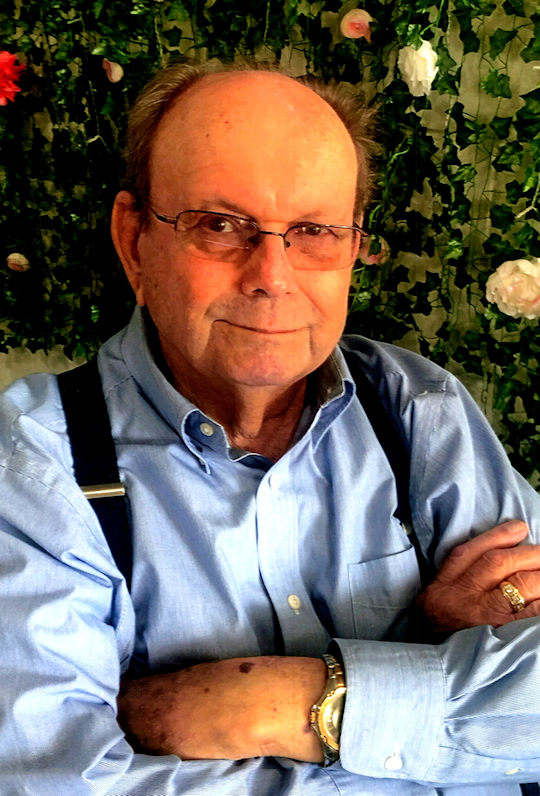 Imants J. Rizenbergs
Monday, October 9th at 11:00 A.M.
Imants J. Rizenbergs, age 81, passed away on Wednesday, October 4, 2023 at home in Somerset, Kentucky.
He was born on April 16, 1942 in Riga, Latvia to Voldemars Rizenbergs and Dr. Gertrude Vermanis Rizenbergs.
Imants spent the first two years of his life in his native country. During World War II, his mother and her three children fled soviet-occupied Latvia to Germany, where they lived in displaced persons camp until 1950. The family was sponsored by members of the Lutheran Church in Galesburg, Illinois, which was required in order to immigrate into the United States of America. After living for a year in Galesburg, the family moved to Frankfort, Kentucky, where his mother worked as a dentist for the State of Kentucky. Imants graduated from Franklin County High School, where he met and married his high school sweetheart, Pat, in 1962. Imants worked for the Kroger Company in Frankfort, Lexington, Shelbyville and Versailles, KY before moving to Somerset, KY as a store manager in 1977. He retired in 1998 after 36 years with the company. Imants professed his faith in Christ as a young, married father, and was baptized at Buck Run Baptist Church in Frankfort, KY. He was a member of Somerset First Baptist Church upon moving to Somerset, and most recently was a member of Beacon Hill
Baptist Church. He was active in his Sunday School Class, which he loved.
He is survived by his wife of 61 years, Patricia Murphy Rizenbergs, his son, David (Penny) Rizenbergs, of Jamestown, KY, his daughter, Susan (Allen) Pippin, of Cary, NC. The joy of his life was his five grandchildren: Chris (Kate) Rizenbergs, Lexington, KY, Stephanie (John) Overby, Russell Springs, KY, Nicholas Rizenbergs, Gallatin, TN, Dana (Cole) Rierson, Raleigh, NC and Kathleen (Alex) Friedley, Raleigh, NC. He loved spending time with his great-grandchildren: Grayson David Overby, Avery Lucille Gildehaus, Madalyn Grace Overby, Remington James Rierson, and James Imants Rizenbergs. He is also survived by his sister, Silvija (Bill) Tyler, Jacksonville, FL, and a brother-in-law, Jim (Karen) Murphy, Lexington, KY and four sisters-in-law, Barbara Murphy, Georgetown, KY, Kathy Murphy, Frankfort, KY, Janie (Robert) Barton, Lexington, KY. He had many wonderful nieces and nephews: Kathy (Kinney) Slaughter, Debra (Chris) Bosler, Linda (George) Persandi, Cindy (Mark) Kahler, Julie (Don) Stephen, Amanda Dunn, Sarah Murphy, Elizabeth (Matt) Winkler, Rick (Kim) Rizenbergs, and Matt (Jen) Barton. He had a special cousin, Inese Markman.
He was preceded in death by his parents, his brother, Rolands Rizenbergs, brother-in-law, Kenneth Roberts, mother and father-in-law, Betsy and E.T. Murphy, and nieces, Carolyn Batsel Buckles and Emily Murphy Jorgenson.
Visitation will be held on Monday, October 9th from 10:00 a.m. until 11:00 a.m. at Southern Oaks Funeral Home. A funeral service will follow at 11:00 a.m. E.S.T. Burial will be in the Frankfort Cemetery at 2:30 p.m. Expressions of sympathy may take the form of donations to Hospice of Lake Cumberland or Salvation Army. Southern Oaks Funeral Home is entrusted with the arrangements for Imants J. Rizenbergs.