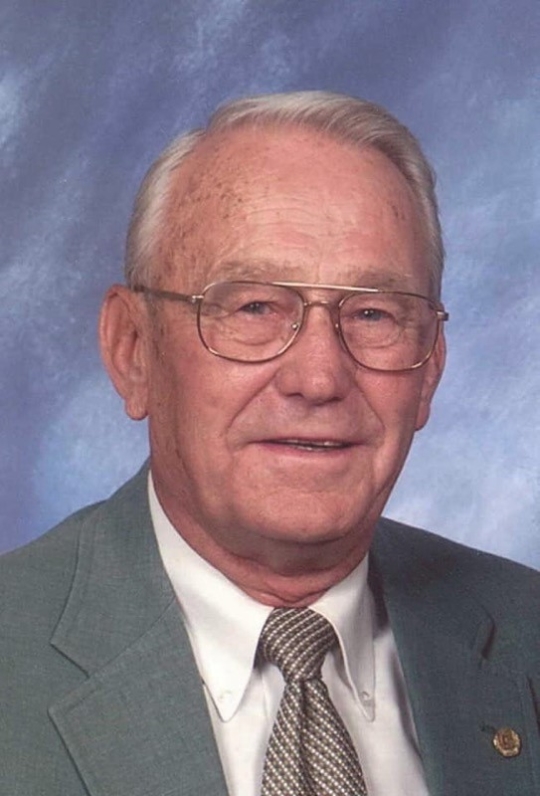 Jack Conn Crawford, Jr.
Wednesday, November 27, 2019 – 2:30 P.M.
Jack Conn Crawford, Jr. age 93 of Somerset, Kentucky passed from this life Monday, November 18, 2019 at the VA Hospital in Lexington, Kentucky.
Jack was born December 29, 1925 to the late Jack Conn Crawford, Sr. and Geneva Griffin Crawford in Renfro Valley, Kentucky
He was a Professional Land Surveyor (PLS), an engineering consultant and a manager of a family owned engineering and surveying business, Crawford & Crawford & Stewart Engineers for forty-five years. He was very proud to be an Army Air Corps Veteran. He proudly served as radar operator on the B29 crew in WWII in Okinawa. He was a Member of First Methodist Church, Scout Master of Boy Scouts of America, Member of United Methodist Men, Delta Chi at UK, and a farmer. He loved to hunt, fish and square dance. Jack and his wife were long time members of the Cottillion Club in Lexington.
Jack was preceded in death by his parents; sister in law, Tabitha Crawford; brother, Col. Byron Douglas Crawford; sister, Norma Jean Mullins; brother in law, Charles Alfred Mullins.
He is survived by his wife, Anna Mae Crawford; daughters, Carroll Ann Busher (Dennis) of NC; Connie L. Stewart (Darcy) of Burnside; Cathy C. Burdine (Richard) of Niceville, FL; brother William "Bill" Crawford of Orlando, FL.; eight grandchildren and three great grandchildren.
A Celebration of Life Service will be held Wednesday, November 27, 2019 at the First United Methodist Church of Somerset. Visitation will be in the sanctuary from 12:30 to 2:30 P.M. with a memorial service to begin at 2:30 P.M.
In lieu of flowers, donations can be made to Aldersgate Methodist Camp C/O First United Methodist Church of Somerset, KY.
Inurnment will be at Elmwood Cemetery in Mt. Vernon, Ky at a later date.
Southern Oaks Funeral Home is entrusted with the arrangements for Jack Conn Crawford, Jr.