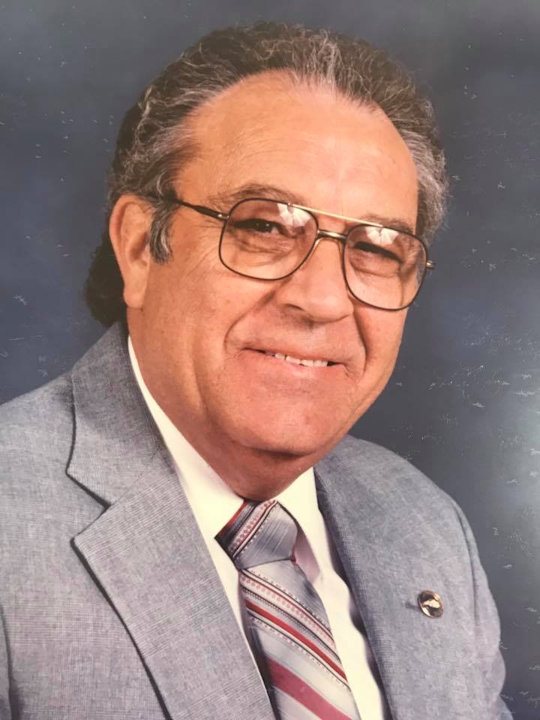 Jackie "Jack" Curtis Miller
Friday, June 7, 2019 – 2:00 P.M.
Jackie "Jack" Curtis Miller was born July 26th 1937 and raised in the Sinking Creek community of Laurel County, Kentucky; the son of James Elbert & Vada Lee Bruner Miller. He was united in marriage on December 27th, 1958 to his "forever love", Geraldine "Gerry" Sims who survives. Jack & Gerry and experienced over 60+ years of true, marital bliss and into their union brought the offspring of daughters Geraldine, Karen Elaine, Michelle Lee and son, Russell Curtis.
Jack began a career in law enforcement as an officer for the London City Police and the Laurel County Sheriff's Department in 1963 before beginning a 28-year tenure as an ABC agent with the Kentucky Alcohol Beverage Control Commission. Jack was awarded the highest honor in his position receiving the award of Outstanding State ABC agent in the state of Kentucky in 1998. During Jack's career in law enforcement, he worked alongside and with the Somerset Police Department, Pulaski County Sheriff's Office, Pulaski County Detention Center, Kentucky State Police and Federal Bureau of Investigation.
His passion as an officer was only matched by his genuine love for his family and southern gospel music. His rich, deep bass voice was quite renowned as he partnered with his brothers and cousins in various gospel groups during the 70's and 80's; The Psalmsmen & Psalms Sound. His voice was a welcomed addition to any choir. Jack was ordained as a deacon of Mt. Pleasant Baptist Church on December 3rd, 2006; an honor that he held with great pride and reverence. He was a member and deacon of Barnesburg Baptist Church at the time of his passing.
His voice is finally reunited with those whom he loved to sing with the most and preceded him in their journey home; his Dad and Mom that he's missed so much, his brothers, Robert "Bob" Lee and Willie "Bill" Ray Miller, brother-in-law James "Ed" Caldwell, and daughter Geraldine. Jack entered into his eternal reward on Sunday evening, June 2nd, 2019.
He leaves behind to cherish his memory and continue his legacy his wife Gerry, brothers Jimmie (and Jean) Miller of London, and Charles (and Juanita) of Berea, sister Betty Sue Caldwell of London, sisters-in-law Evelyn Miller of Cincinnati, OH and Eunice Miller of Bronston, daughters Karen (and Doug) Miller of Somerset, Michelle (and boyfriend Tony Hawk) Miller of Somerset, son Russell (and fiancé Kimberly McPheron) Miller of Clarksville, TN, granddaughter, Jaden Jasper; grandsons Cade Miller, Jacob McPheron and Derick Tyler Walker, the entire Miller family, his Sinking Creek family, and a host of friends, loved ones and even a lot of simple acquaintances.
Visitation services will be held at the Southern Oaks Funeral Home in Somerset, KY on Thursday, June 6th from 5:00 p.m. until 8:00 p.m. Visitation services will be held at Sinking Creek Baptist Church on Friday, June 7th from 11:00 a.m. until 2:00 p.m. The funeral will follow with Brother James Allen, Brother Billy Miller and Brother Todd Parker officiating. Burial will be in the Dunn Cemetery in London, KY.
In lieu of flowers, the family request that donations be made in Jack's honor to WLJC-TV or Hospice of Lake Cumberland.