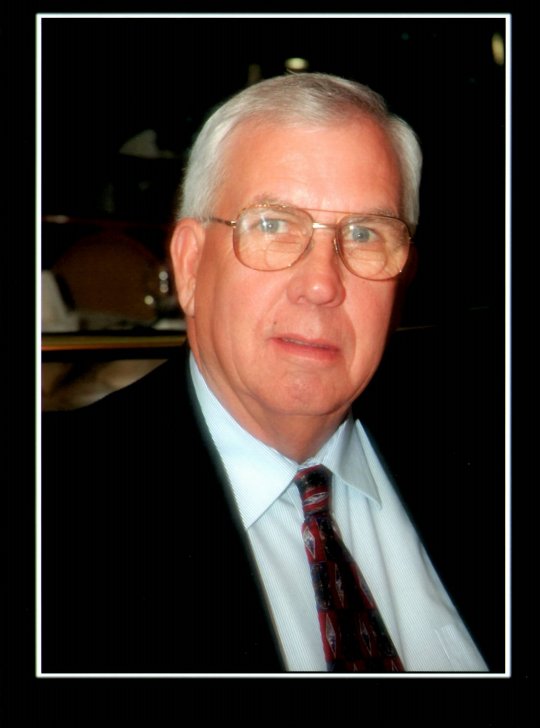 James Donovan "Don" Price
Tuesday, October 17, 2017 – 2:00 P.M.
James Donovan "Don" Price, age 77, of Somerset, Kentucky, passed from this life on Saturday, October 14, 2017 at Baptist Health Hospital in Lexington.
He was born March 29, 1940 in the Stab Community of Pulaski County, son to the late James William Price and Lucille Mize Price.
He was a graduate of Shopville High School Class of 1958. Don was employed by East Kentucky Power- Cooper Power Plant, from where he retired. Mr. Price was a member of Beacon Hill Baptist Church for over 45 years and served proudly as a deacon for the church. In 2017, Don was honored to receive the Deacon Emeritus status. He served as Training Union Director for several years. Don was actively involved in Operation Christmas Child for many years, as well as the Beacon Hill Bus Ministry. He was a brother of the Burnside Masonic Lodge #634 for 34 years and was currently serving as Chaplain for the lodge for the last 14 years. Don formerly coached various youth baseball and basketball teams for over a decade. He enjoyed playing the role of Santa at Cooper Power Plant Christmas parties and volunteered much of this time to raise money and awareness for the American Heart Association. For three years, Mr. Price volunteered his time to be a judge for the annual All "A" Classic State Scholarship Competition. He was an avid fan of the University of Kentucky Wildcats Basketball Team and enjoyed fishing, spending time with his family, and traveling with his wife and grandchildren.
In addition to his parents, Mr. Price is preceded in death by his Brother and Sister-in-law; Richard and Joyce Pearson Price.
Don is survived by his wife; Sandra Lee Newton Price, whom he married on February 2, 1963 in Leitchfield, Kentucky, son; James Douglas "Doug" (Jill) Price of Richmond, Kentucky, brother; Tim (Glenda) Price of the Stab Community, sisters; June Price and husband Rob Carey of Philadelphia, Pennsylvania and Tamara (Tony) Arment of Dayton, Ohio, grandchildren; Jessica Lynae Price and James Tyler Price, numerous nieces, nephews, cousins, and a host of other relatives and friends.
Visitation will be held on Monday, October 16, 2017 from 5:00 pm- 9:00 pm at the Beacon Hill Baptist Church. Funeral services will be held on Tuesday, October 17, 2017 at 2:00 pm at the Beacon Hill Baptist Church with Bro. Sam Crawford and Bro. Donovan Burton officiating. Burial will be in the Short Creek Cemetery.
Serving as Active Pallbearers are: Ryan Price, Greg Price, Tyler Price, Shawn Poteet, Jared Embry, Jimmy Rutherford, Timmy Rutherford, and Jarred Price.
Serving as Honorary Pallbearers are: Tim Price, Scott Price, Larry Hall, Bill Varner, David Price, Dennis Newton, and Bill Embry.
Masonic Rites will be performed on Monday, October 16, 2017 at 7:00 pm by the Burnside Masonic Lodge #634 at the Beacon Hill Baptist Church.
In lieu of flowers, expressions of sympathy may be made through contributions to the Short Creek Cemetery Fund at 170 South Coal Pit Road Somerset, Kentucky 42501.
Southern Oaks Funeral Home is entrusted with the arrangements of Mr. James Donovan "Don" Price.