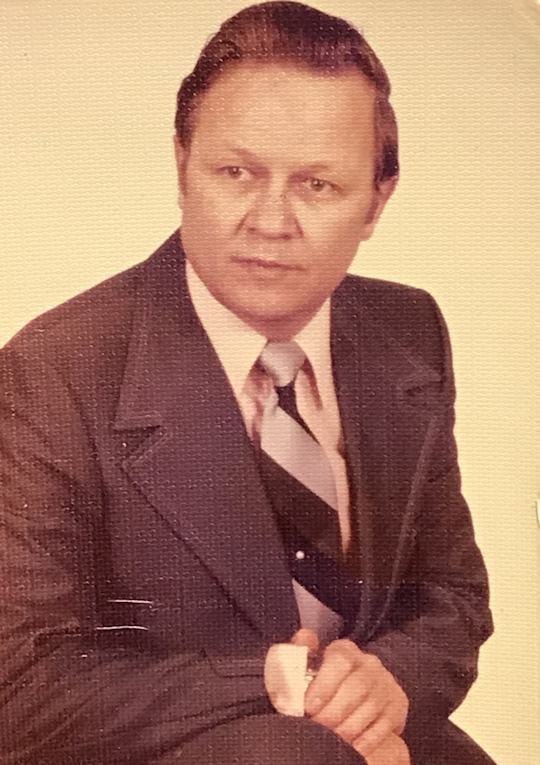 James E. Dotson
Monday, March 18, 2019 – 12:00 P.M.
James E. Dotson age 91 of Burnside, Kentucky passed from this life March 13, 2019 at the Jean Waddle Care Center after following a brief illness in Hospice Care.
He was born December 15, 1927 in Williamson, West Virginia, to the late James Elliot Dotson and Dolla Lowe Dotson.
James enjoyed the outdoors, the lake, baseball, football, major league sports, and yard work.
He is retired from N&W Railroad where he worked for 27 years. He also was a veteran of the Navy.
He is preceded in death by his parents, James Elliot Dotson and Dolla Lowe Dotson; his sisters, Joyce, June, Virginia, and Ruby; one stepson, Larry McKinney; one grandson, Garry Dave Deaton Jr.
He is survived by his loving wife, Dorothy Dotson; his daughters, Patti Hicks (Henry) of Nevada; stepdaughter, Gloria Deaton (Garry) of Franklin, Ohio; sons, Richard Dotson (Sally) of Cincinnati, Ohio; stepsons, Danny McKinney (Karen) of Lebanon, Ohio, Bob McKinney (Valerie) of Titusville, Florida; sister Gloris Price of Williamson, West Virginia; he has 15 grandchildren and 23 great grandchildren. He will be missed by all who knew and loved him.
Full Military Honors will be conducted by The American Legion Honor Guard Post # 38.
Visitation will be Monday, March 18, 2019 from 11:00 A.M. to 12:00 P.M.
The Funeral Service will follow at 12:00 P.M. with Bro. Keith McKim officiating in the Chapel of Southern Oaks Funeral Home.
Burial will be in the Mill Springs National Cemetery in Nancy, Kentucky.
Southern Oaks Funeral Home is entrusted with the arrangements for James E. Dotson