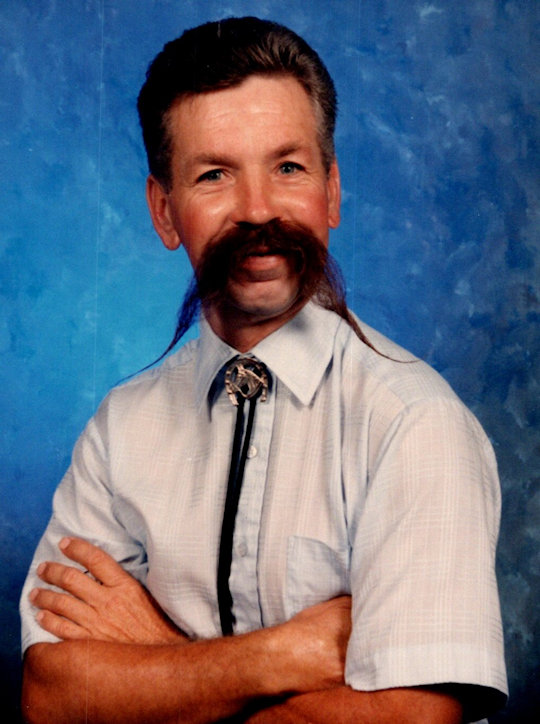 James E. "Jim" Wesley
Thursday, October 14, 2021 at 2:00 P.M.
James E. "Jim" Wesley, 75, Eubank, died Friday, October 8, 2021 at the Lake Cumberland Regional Hospital, Somerset, KY.
He was born in Cincinnati, Ohio on March 23, 1946, son of the late Edmond Suel Wesley and Melissa Frances Wesley.
He worked hard in his lifetime digging graves by hand and lawn care. Retired co-owner and operator of Wesley Brothers Grave Digging and Lawn Care.
He was a member of Science Hill Church of Christ and was very committed doing what he could to serve the Lord.
He was also a long-time member of the Science Hill 10-20 C.B. Club with handle "Gravedigger".
He enjoyed listening to gospel music, joking with family and friends, Yard Sales, farming, caring for animals and flowers,
and he loved talking to people.
Survivors include his sister, Mahala Jane (and Ron) Meece, Science Hill, a sister-in law, Sue Wesley, Science Hill, and two
nephews, Jamie T. Meece, Pulaski, Jason Meece, Somerset, and many cousins and cherished friends.
He was preceded in death by his parents, a brother, Fred Edmond Wesley, a nephew, Fred Edmond Wesley Jr., Aunts and
Uncles, Hazel (and Simon) Wesley, Vernon (and Maxine) Wesley, Loraine Wesley, Ott (and Hattie) Wesley, Odis (and Dorothy)
Wesley, John T. (and Agnes) Wesley, Herbert (and Bernice) Wesley, Roscoe (and Jackie) Wesley and Mary Lois Dick.
He will be greatly missed by all who knew and loved him.
Visitation will be held Thursday, October 14, 2021 at 11:00 A.M. in the Chapel of the Southern Oaks Funeral Home with a funeral service to begin at 2:00 P.M. with Brother Thadus Eubanks officiating. Burial will follow in Science Hill Cemetery.
Southern Oaks Funeral Home is entrusted with the arrangements for James E. "Jim" Wesley.