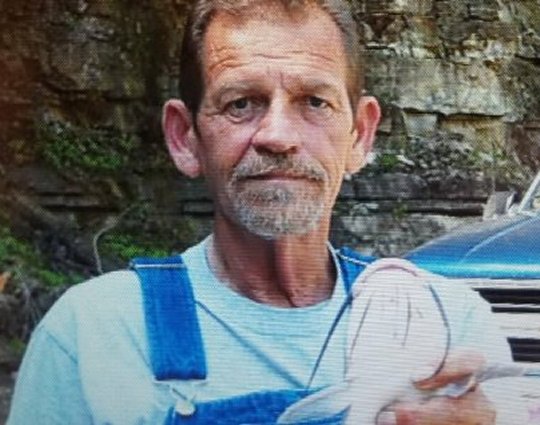 James Howard "Bouch" Mayfield
Sunday, January 14, 2018 – 2:00 P.M.
James Howard "Bouch" Mayfield, age 66, of Somerset, passed from this life on Wednesday, January 10, 2018 at the Lake Cumberland Regional Hospital.
He was born on May 3, 1951 in the Cabin Hollow Community of Pulaski County, Kentucky, son of the late Leonard Ralph and Otha Mary Ping Mayfield.
James was dedicated to serving the Pulaski County Community. He was a former Deputy Sheriff of Science Hill, Assistant Chief of Police in Ferguson and served as a Pulaski County Deputy Jailer. He enjoyed fishing, hunting, outdoor activities as well as farming and going to auctions. He was a generous and kindhearted man. James was of the Baptist Faith and a member of the Cumberland Missionary Baptist Church. He will be sadly missed by those who knew and loved him.
Besides his parents he is preceded in death by a brother; Clovis Mayfield, Clinton and Ralph Mayfield and a grandchild; T. J. Compton.
He leaves to cherish his memories Sons; James A. (Lori) Mayfield and Trevor J. (Ashlee) Mayfield all of the Haynes Knob Community in Pulaski County. Daughters; Daonna J. Mayfield of Lexington, Kentucky, Shawnda (Crystal) Phipps of Nicholasville, Kentucky, Rhonda Lynn Bradley of Cedar Grove Community, Jamie N. Mayfield of the Haynes Knob Community, Elizabeth Rodriquez of Indiana, Brothers; George (Lynn) Mayfield of Cedar Grove, and John Mayfield of Somerset, Sisters; Mary Mayfield of Bronston, and Patricia (Richard) Burton of Somerset, Grandchildren; Tyler Dick, Alyssa Mayfield, Brooklyn Mayfield, Austin Hunt, Ayden Mayfield, Thomas Girdler, Cameron Perkins, Ella Girdler, Dillian Phipps, China Banks, Matthew Williams and Missy Jeffers, a special cousin; Juil (Scotty) Noe and close friend; Sherry Heaverin all of Somerset, other nieces, nephews, and cousins as well as a host of other relatives and friends.
Visitation will be from 6:00 p.m. until 9:00 p.m on Saturday, January 13, 2018 in the Chapel of Southern Oaks Funeral Home. Funeral Services will be at 2:00 p.m. on Sunday, January 14, 2018 in the Funeral Home Chapel with Bro. Raymond Ridner, Bro. Lowell Gossett, Bro. Pete Payne officiating. Interment will be in the Clay Hill Cemetery.
In lieu of flowers, contributions are suggested to the Cumberland Missionary Baptist Church, 220 Omega Park Drive, Somerset, Kentucky. 42503
Southern Oaks Funeral Home is entrusted with the arrangements for Mr. James Howard "Bouch" Mayfield