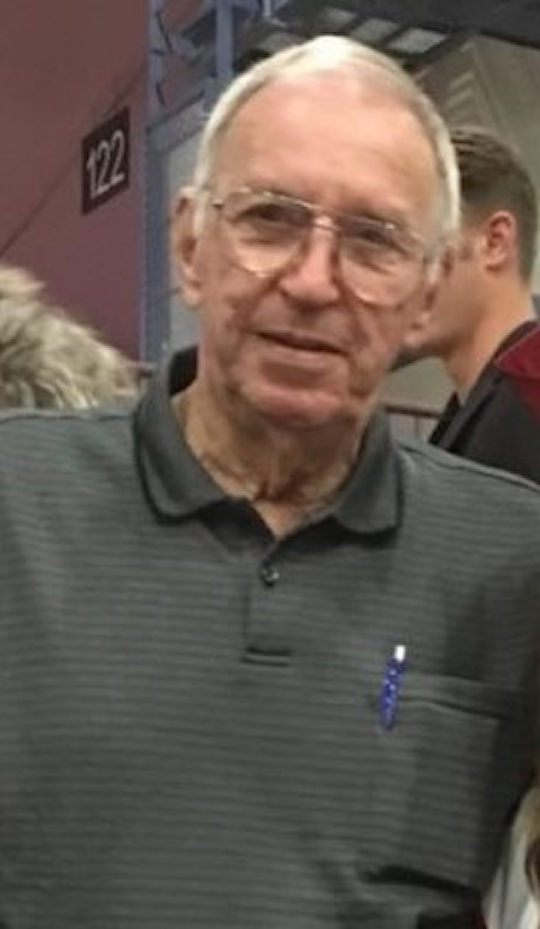 James "Jim" Cantrell
Saturday, August 27, 2022 at 2:00 P.M.
James "Jim" Cantrell, age 81, of Science Hill KY, passed from this life Tuesday, August 23, 2022, at Lake Cumberland Regional Hospital.
Jim was born June 10, 1941, to Arvin Cantrell and Beatrice Berry Cantrell in Greensburg, KY.
Jim served as an Air Force Airman Specialist with Top Secret Security Clearance traveling to bases as near as Texas and Michigan and as far away as Okinawa Japan.
Jim served his God, his family, and his community as an Elder and Sunday school teacher for the Cumberland Presbyterian Church (Leitchfield), Volunteer Fire Fighter, Grayson County President of the Jaycees, Civil Defense Assistant Director (Grayson County), Elementary School Tournament Winning Girls Basketball Coach (Leitchfield), and in his youth as lead singer and entertainer for a 1950's Rock and Roll Band.
Jim cherished his time on family camping and fishing trips with his parents and siblings. Fishing and listening to Caywood Ledford on the radio with the TV volume turned down during UK Basketball and Football Games was his indisputable passion. He loved to gather with his wife, children, grandchildren, and great-grandchildren.
Jim was preceded in death by his parents, Arvin and Beatrice Cantrell, brother Billy Cantrell, sisters Nancy Arlene Cantrell and Linda Mardis as well as brothers-in-law Sonny Cook and Bill Mardis.
To honor his memory, Jim leaves behind to honor his wife of 57 years Lois Cantrell, one daughter Michelle Vanhoose (husband Jeff) and one son DaWayne Cantrell (wife Michele), Taylor Cantrell (grandson) and wife Rachel, Reagan Cantrell (granddaughter) Alex Cantrell (grandson) and his first Great-grandson Easton (who brought Jim great joy in his latter days), Also survived by sister Sue Cook of Louisville, KY, brother David Cantrell (wife Judy) of Somerset KY, sister-in-law Freida Cantrell (Campbellsville) and many beloved nieces and nephews.
Jim is probably best known as serving Grayson and surrounding counties by founding and operating Cantrell's Record Shoppe and Music Center for 16 years in Leitchfield, KY. He enjoyed helping young and old and thought of every customer as friends and family. His love of music led him to Radio School and a long career in radio and newspaper advertising. Always an entrepreneur, Jim founded and owned the record store, a KY based newspaper advertising company for 5 years (Elizabethtown, KY), co-owner of Hodgenville radio station and Leitchfield's Movie Theatre. He was never afraid to be creative, start new ventures and serve his community.
Visitation will be held on Saturday, August 27, 2022 from 1 pm to 2 pm, in the Chapel of the Southern Oaks Funeral Home with a funeral service to begin at 2:00 pm with Brother Jeff Vanhoose officiating to service.
Burial will be held on Monday, August 29, 2022 at Mill Springs National Cemetery at 11 am. Military Honors will be conducted by the American Legion Honor Guard Post #38.
Southern Oaks Funeral Home Somerset, KY) is entrusted with the arrangements for James D. "Jim" Cantrell.