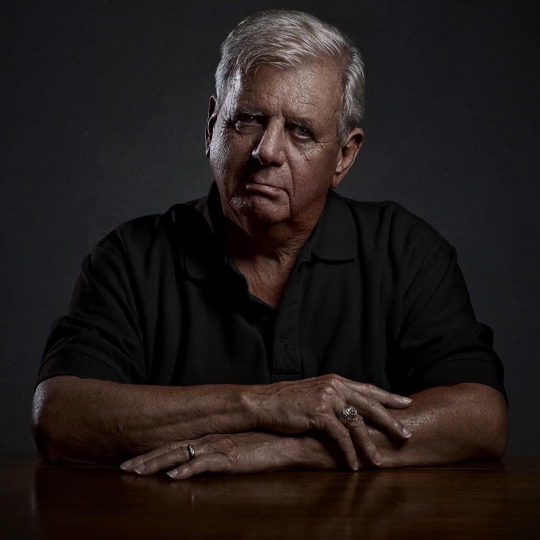 James "Jim" Clontz
Friday, September 25, 2020 – 10:00 A.M.
James "Jim" Clontz age 73, of Somerset, Kentucky passed from this life Thursday, September 17, 2020 at UK Hospital in Lexington.
Jim was born October 23, 1946 to the late Homer Clontz and Eula Morris Clontz in Baxter, Kentucky.
He was of the Baptist faith and a Marine Corps. Veteran, where he proudly served his country in Vietnam, Gulf War, Iraq. Once a Marine Always a Marine, that was "Gunny"…."Yoda"… Jim. But, behind the tough skin, nicknames, and unforgettable deep voice was the most devoted husband, inspirational father, loving papaw, and caring friend. His laugh was infectious, and his ability to make other people laugh was unmatched. He was always the life of the party, yet had an unexpected softness about him when you needed it the most. From his work as a radio DJ, police officer, dispatcher, teacher, social worker, and classification and treatment officer he was able to impact the lives of so many.
So, for everyone that knew him, you understand there are truly not enough words to describe him that could accurately encompass the man he was, and how much he meant to the people around him.
He was truly loved by everyone, and will be greatly missed.
-Sempre Fi
Jim was preceded in death by his parents, Homer and Eula Clontz. He leaves behind to cherish his memory his wife, Aleta Amerman Clontz, son, Todd Clontz (Jenny) of Memphis, TN, daughters, Courtney Ribeiro (Bruno) of Somerset, KY, Aleisha Clontz of Indianapolis, IN, sister, Carolyn Combs of Lexington, KY, grandchildren, Logan James, Gavin, Brennan, Sarina, Nylah, Ariel.
Full Military Honors will be conducted by the American Legion Honor Guard Post#38.
Burial will be at Mill Springs National Cemetery on Friday, September 25, 2020 at 10:00 A.M.
In lieu of flowers please make a donation in Jim's name to the Semper Fi and America's Fund https://semperfifund.org
Southern Oaks Funeral Home is entrusted with the arrangements for James "Jim" Clontz.